Haryana appreciated for providing better health services: NHM Director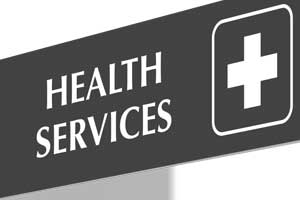 Chandigarh: Haryana has once again been appreciated at national level for its exceptional services and this time, the National Health Mission, Haryana has been appreciated for providing better services in the field of health under which the state will get incentive of about Rs 40 crore besides the assistance being provided by the central government.
Also read:-Health services, Security equally important for Nation: Defence Minister Rajnath
Stating this here on Monday, Ms Amneet P Kumar, Mission Director, National Health Mission, said that the total support from Union Government for the financial year 2018-19 was Rs 303.68 crore and the amount of incentive will be Rs 40 crore, which is about 13 per cent of Rs 303.68 crore.
Also read:- Dr Shamsher Singh given charge as Director Health Services
She said that one of the key objectives of the National Health Mission is to provide accessible, affordable and accountable health care delivery system to be put in place in the state to benefit all citizens. The state has made earnest efforts for achievement of physical and financial goals set out by the central government, which included reduction in Maternal Mortality Rate, Infant Mortality Rate, Neonatal Mortality Rate, Total Fertility Rate and full immunization of all newborns.
Also read:- Private sector should collaborate with Govt to ensure availability of affordable Health service: VP Naidu
Ms Kumar said that Haryana has ranked at the top with 6.54 points for overall and incremental progress. Haryana has attained the position of the most improved state because it registered progress in most of the Health outcome indicators as per the Health Index 2019 released by the Niti Ayog.