Haryana plans to strengthen primary health services with tele medicine facility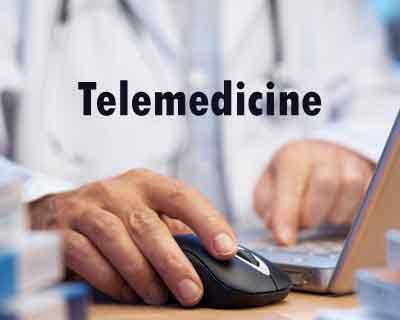 Chandigarh: Haryana government plans to strengthen primary health services with the 'Tele-Medicine' facility which would be shortly launched in the state on a pilot project basis. People would be able to avail themselves of the facility of treatment from specialists available at nearby health centres under the telemedicine facility.
Stating this here today, Health Minister Anil Vij said the scheme aimed at providing telemedicine initially at three levels. Under the first level, the health and wellness centre would be connected with Primary Health Centres (PHCs) and Community Health Centres (CHCs) through e-Sanjeevani software.
Under the second level, the PHCs and CHCs would be connected with district hospitals, and under the third level, district hospitals would be connected with medical colleges.
Mr Vij said the health provider at health and wellness centre at first level would conduct routine clinical examination, radiological and laboratory investigations through an integrated health device linked with e-Sanjeevani software. The electronic medical records required for telemedicine consultation would be screened at the PHC and CHC level.
If specialist consultation is required, medical records would be referred through telemed software to the secondary and tertiary level care units. Apart from this, a regional resource centre and tele-medicine hub would be set up at the PGIMER, Chandigarh, he added.