HC seeks Centre, AAP govt reply on plea to establish hospital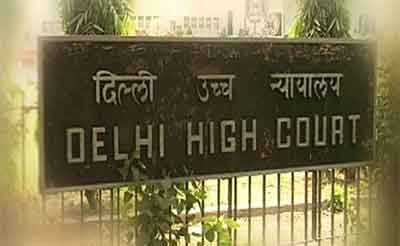 New Delhi: The Delhi High Court sought the responses of the Centre and the AAP government on a PIL praying for a direction to establish a hospital with maternal care and also proper public toilets for women in the Najafgarh area in southwest Delhi.
Concerned over lack of government health facilities and basic amenities in the area, a bench of Acting Chief Justice Gita Mittal and Justice C Hari Shankar also posed a query to the counsel for the AAP government about the functioning of the mohalla clinics in Najafgarh area.
It asked the authorities to file status report with four weeks and listed the matter for November 22.
Advocate Kushal Kumar, appearing for the Centre, told the court that the will take instruction on the issue.
The AAP government counsel submitted that their are four mohalla clinics in the Najafgarh area and two dispensaries.
61-year-old social worker, Parmeshwari Devi, through her counsel Abhishek Kumar Choudhary, submitted "one can guarantee delivery of a pizza in 30 minutes in India, but not the arrival of an ambulance."
The woman in her plea highlighted the "massive problem of not having a single government hospital in the area of Najafgarh because of which the pregnant women of the area face great risk and pain when they require a hospital for delivery as the other hospitals are very far off, because of which, both the mother and the baby are put to risk.
"Many times, the woman or the baby's life is lost because of no nearby government hospital. Thus, the Najafgarh area has been a very neglected one," it said, adding "only 54 per cent of pregnant women had at least three ante-natal care visits compared to 83 per cent for the rest of the urban population." She prayed for a direction to the government to establish government hospitals in the Najafgarh region and also sought better toilet facilities for public, especially women, in the region.