Health Care At Home optimistic on India growth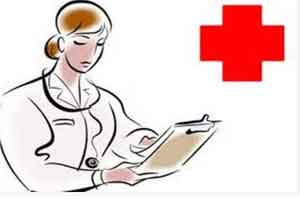 Health Care At Home Pvt Ltd's (HCAH), a
technology
healthcare start up is optimistic on the Indian market growth story, with technology and connectivity playing a key role in transforming the way people access healthcare at home. According to a statement by the chairman and director Gareth Jones  of HCAH, new technology and connectivity still holds the potential to overhaul home-based healthcare space, still nascent in India (confirmed by a report in vccircle).
The major focus for HCAH is in providing advanced healthcare services equipped with handheld devices to feed regular doctor updates to the patients, to the extend of servicing the patient with home visit reports. The company also looks at its investment in back end technology very seriously.
GPS tracking and simulation based training for nurses and specialist are a part of the larger vision to contribute to technology access in the healthcare field. "Extending the technology touchpoints will be the key for HCAH. Having a patient at home connected to a care provider which is in turn connected to a hospital is very important," said Jones further.
With a very optimistic outlook of the huge potential the Indian market offers in terms of technology bridging the gap between easy and quality access to healthcare, the company plans to go PAN-India in the next two years. IT currently caters to patients in Delhi NCR, Jaipur, Chandigarh, Bangalore, Hyderabad, Ahmedabad and Mumbai.
HCAH, a joint venture between the Burman family, the promoters of natural healthcare products maker Dabur Ltd, and Gareth Jones and Charles Walsh, the founders of UK-based Health Care At Home, started two years back and has 500 employees, with front line care providers comprising 8 per cent of the workforce. It has tied up with hospital chains such as Manipal Hospitals, Fortis and Nova Hospitals so that their patients can continue the treatment regime at home, as reported by vccircle.com.