Nagaland : Health Minister asks docs to be ready to tackle any outbreak of diseases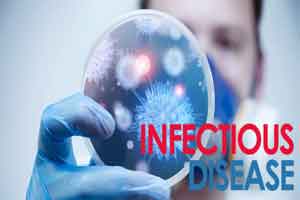 Kohima : Nagaland Minister of Health and Family Welfare P Longon has urged all doctors in Dimapur district especially District Hospital Dimapur to remain alert so that any outbreak of new diseases would be contained.
Inaugurating the Out-Patient Department (OPD) complex at DHD, Mr Longon said Dimapur being the gateway to Nagaland, many new outbreak of disease or imported from other states were first reported in the district. In this regard, Mr Longon appealed to the health workers to remain vigilant so that any suspected outbreak of disease in the district would be tackled. Admitting that many people who availed healthcare facilities at DHD belonged to economically weaker section, he urged the doctors to offer their best service to their maximum capacity. He said the turnout of OPD and indoor patients was very high including those from neighbouring Assam. In this regard, he expressed hope that the new OPD will help the hospital in providing better services to the patients.
Mr Longon further hoped that the OPD block would ease the problems faced by the hospital in providing better services to the hospital staff and patients. He also appealed to the people to be at their liberty to utilise the healthcare facilities being offered by the hospital. The Minister also appealed to public to extend continuous support and co-operation to the health workers, when the government was investing in health sector to provide better healthcare facilities to the people. On the representation submitted by District Hospital Dimapur, Medical Superintendent, Mr Longon said the Department would take up the issue of GDMO with urgency.