Union Health Ministry accused of Fat Shaming, Promotion of Vegeterianism on Twitter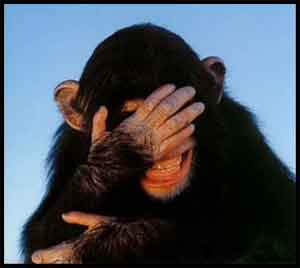 New Delhi:
 An attempt to promote a healthy lifestyle has fallen flat for the Ministry of Health and Welfare (MoHFW) after it got accused of 'fat-shaming' and sponsoring 'vegetarianism'.
The incident took place two days ago, when the ministry tweeted, "Good nutrition is one of the keys to a #healthy life. Choose wisely, live well", the ministry portrayed a fat woman and a lean one and asked, "What's your choice?" along with the following photograph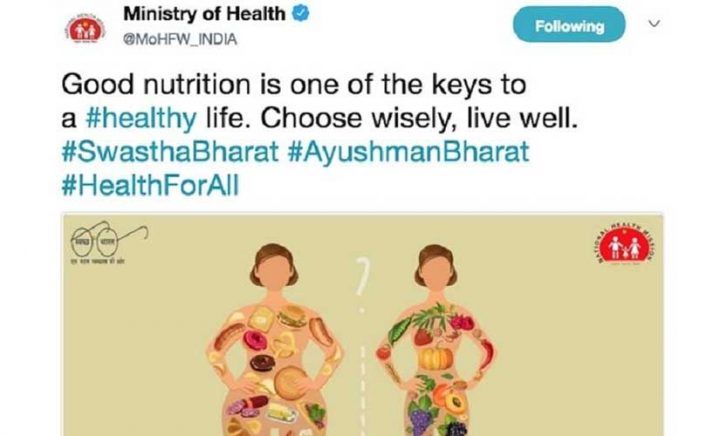 While the photograph may have been depicted to warn about the ill effects of junk food, it had a complete reverse effect on the publicIANS reports that the fat woman depicted food items such as sausage, poultry, meat, burger, doughnuts, fries, cola and alcohol, whereas the lean woman was correlated with fruits and green vegetables.
The Twitterati immediately slammed the tweet, some called it "
stupidity at its highest
" while others accused the organization of "
fat shaming
".
As per IANS report, another user said: "This is fat shaming. Now that you've posted it, hope your women Ministers take the lead and set an example!"
Following are some of the twitter responses :-



So @MoHFW_INDIA u wisely chose to show female body to picturise unhealthy life by increasing the hip size? ??? Why didn't u use ur own minister for this stupid ad? Kitna fit dikhta hai ?. Or ur beloved vegetarian inspiration.. Ye banda to onion garlic bhi nahi khata.. ??? pic.twitter.com/Dd24HEwCwM


— Divya #RYP Karnataka convenor ? (@divya_amanna) April 23, 2018



Whoever made this, he is nuts. When did egg become unhealthy.? So they wanna say veg is healthy and non veg is unhealthy. And body shape doesn't always tell you the true state of one's health. Seriously this govt needs to study ad stop behaving like illiterates.


— ANSH... (@ImAnshS6) April 23, 2018



So, Ministry of Health @MoHFW_INDIA picks up a stock photo which portray eggs, poultry, meat and bread as unhealthy and tweets that as health advice.


Link to the stock photo website: https://t.co/cTUlaoTPuC

And they've quietly deleted their tweet now. pic.twitter.com/f7GhiLhgln

— Pratik Sinha (@free_thinker) April 23, 2018



Systematically creating health associations with vegetarianism. Depicting egg, meat and poultry as unhealthy, pairing with fast food choices such as soda. Focus should be on a balanced diet. Where is the evidence on this? We know what narrative you are weaving here @MoHFW_INDIA https://t.co/v0IShu3cNp


— Dr. Sumaiya Shaikh (@Neurophysik) April 23, 2018



Actually, the thin woman has a badly-balanced died (not enough protein & carbs. Why are eggs on the 'bad' body?). Plus fat (which the woman on the right isn't. She's curvy) doesn't necessarily mean unfit, but and thank you, Govt of India, for fatshaming us. https://t.co/2saKQApv8s


— Deepanjana (@dpanjana) April 23, 2018
Following the outrage on Twitter, the MoHFW embarrassingly removed the tweet.
"This tweet that was being promoted by our official Twitter handle seemed to suggest that the government is fixated on propagating vegetarianism as a way of life. We realise that it was a mistake," a Ministry functionary told the
New Indian Express.