Health Ministry to undergo Revamp, Consolidate Autonomous bodies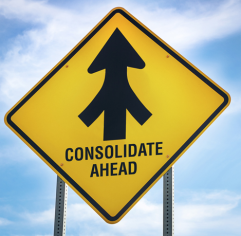 New Delhi: In a major development to bring about the overhaul of the health ministry, the government is soon planning for its revamp, by consolidating many autonomous bodies, while removing many others from its list. The review is proposed to be done in phases.
The overhaul will see "reduction" of many autonomous bodies that have grown over the past few years in both the health and alternative medicine sectors. The move is expected to help in cutting overlapping outlays and infrastructure, as well as streamline working and coordination for better outcomes. As a move towards consolidation, Indian Express reports that the government has earmarked closure of four autonomous bodies falling under the health ministry. Three of these bodies will be brought under the Ministry of Health, while one would be merged with another autonmous body in the first phase. Following are the details of the proposed overhaul


Central Medical Services Society, Rashtriya Arogya Nidhi and Jansankhya Sthirata Kosh, all in New Delhi are the the three autonomous bodies that would be brought under the health ministry .


the National Academy of Medical Sciences, is set to be merged with the National Institute of Health and Family Welfare.


St John's Ambulance has already been listed for closure — as part of the review, it has been "recommended to be removed from the list of autonomous bodies". This means it will no longer get any central assistance.


On Similar lines, 12 autonomous bodies, under the AYUSH Ministry of AYUSH, are to brought under a common umbrella namely


Three Ayurveda institutes in Jaipur and New Delhi will be clubbed into one body;


Two homoeopathy research institutes in New Delhi and Kolkata will be merged;


Three institutes of yoga and naturopathy in Delhi and Pune will now converge as one entity;


Two institutes conducting research in Siddha and located in Chennai will function as one,


Two institutes conducting research in Unani medicine in New Delhi and Bengaluru will come under a common umbrella.


This exercise of clubbing autonomous bodies under the banner of the Ministry of AYUSH will mean that seven of them will no longer be funded by the government adds Indian Express.