Health Ministry undertakes massive Biomedical Equipment Management and Maintenance Program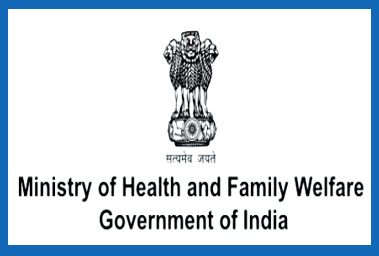 Taking serious note of the observations made by the Prime Minister on equipment in various hospitals that are either unused or there is no maintenance resulting in wastage of resources, Shri J P Nadda, Union Minister for Health and Family Welfare, directed the officials of the Ministry to address this and devise appropriate mechanisms to ensure that medical equipment already purchased are properly maintained beyond their guarantee period.
On the instructions of the Health Minister, a massive exercise to map the inventory of all bio-medical equipment was undertaken,including their functionality status. The mapping was successfully completed in 29 States resulting in 7,56,750 numbers of equipment in 29,115 health facilities costing approximately Rs 4564 Crores being identified. It was also noted that equipment in range of 13% to 34% was found to be dysfunctional across states. Cost of dysfunctional equipment is Rs. 1015.74 Cr.
The Ministry also prepared comprehensive guidelines along with RFP on Biomedical Equipment Management and Maintenance Program (BMMP), linked with uptime of equipment. Under BMMP, support is being provided to the Sstate governments to outsource medical equipment maintenance comprehensively for all the equipment across all the facilities. Subsequent to inventory mapping, RFPs/tenders were rolled out to award maintenance contract for the respective states.
During the review of this process by Shri J P Nadda, it was informed that eleven States namely Andhra Pradesh, Kerala, Rajasthan, Mizoram, Chandigarh, Maharashtra, Sikkim, Madhya Pradesh, Punjab, Jharkhand and Puducherry have outsourced the maintenance. Three states (Tripura, Nagaland, and Arunachal Pradesh) have completed the tendering process and are in the program implementation stage. Five states namely Uttar Pradesh, West Bengal, Chhattisgarh, Karnataka, Gujarat have released the RFP and are in the process of finalizing the tenders. Other states are yet to issue the RFP.For 12 States where work orders have been issued, the dysfunctional equipment costing Rs 378.11 cr became functional in 4 months of work order. There has been a reduction in dysfunctionality rate of about 25% with downtime of 3-4 months to about 5% with maximum downtime of 7 days.
Expressing satisfaction over the exercise, Shri J P Nadda stated that the implementation of Biomedical Equipment Management and Maintenance Program (BMMP) has helped in improving diagnostics services in health facilities, thereby reducing cost of care and improving the quality of care in public health facilities.