Emergency Department must in all medical colleges offering MBBS: NMC lays down criteria, invites comments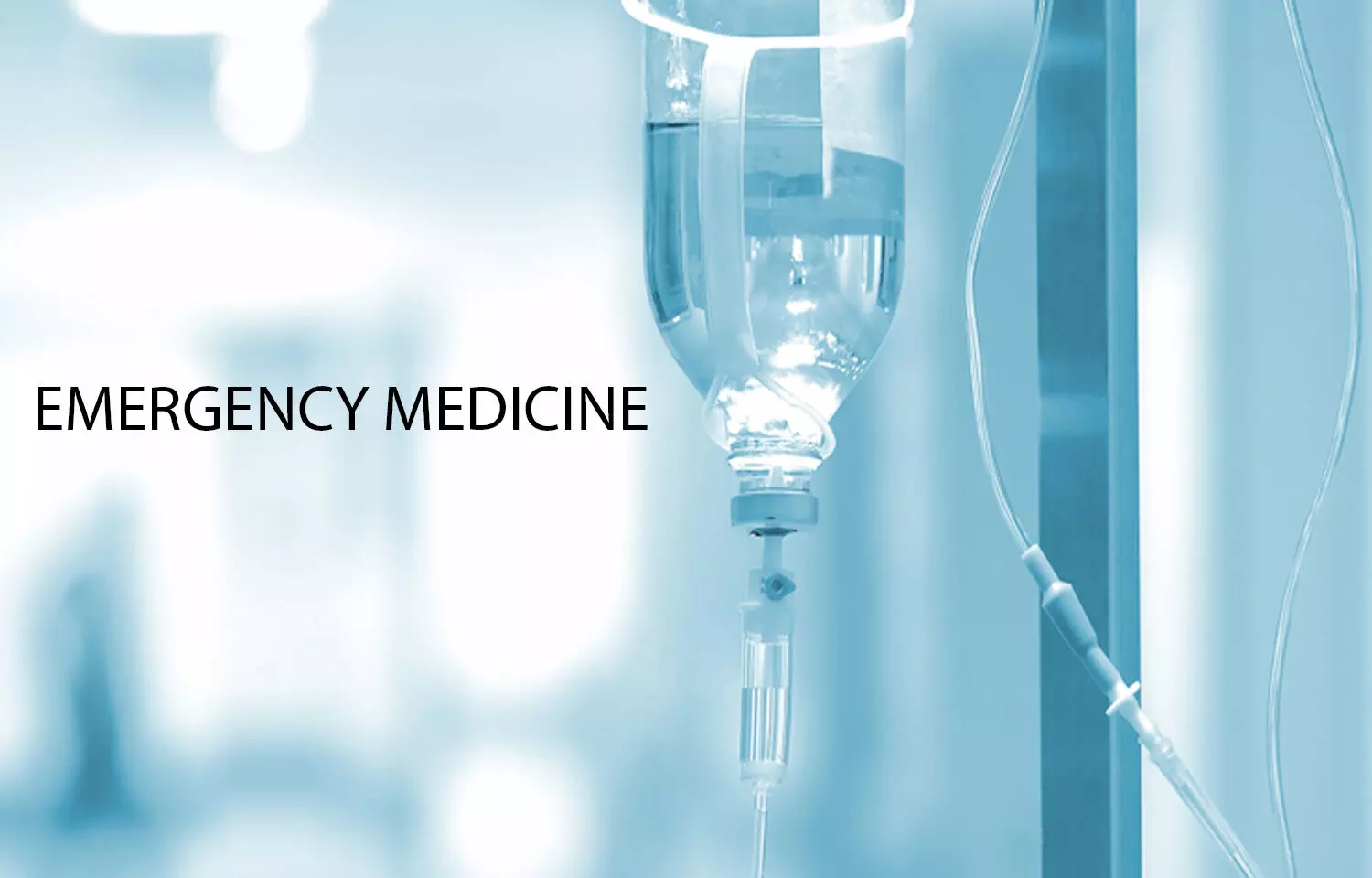 New Delhi: Noting the importance of the field of emergency medicine, the apex medical regulator, the National Medical Commission (NMC) has now clearly specified that all medical colleges offering MBBS courses will have to have a Department of Emergency Medicine. Laying down the particular manpower and equipment requirements for medical colleges to ensure the same, the NMC has now put in public domain
The comments on the draft regulations can be submitted to the President, UG Medical Education Board by email at ugmb.nmc@gmail.com or Secretary National Medical Commission by email to sec-mci@nci.in on and before 5:00.pm on 26/10/2020
Amending the annual requirements of annual MBBS admissions 50/100/200/250 regulations 1999, to include Department of Emergency Medicine, the NMC has clearly specified that the Department of Emergency Medicine shall be mandatory for all Medical Colleges with effect from academic year 2022-2023 onwards i.e.
(i) All Medical Colleges with recognised MBBS Qualification are required to have a department of Emergency Medicine at the level of recognition
(ii) All Medical Colleges in any stage of renewal including against increase in intake are required to have department of Emergency Medicine
(iii) Any institution seeking to establish a new Medical College
Further stipulating the requirements, all medical colleges will have to have a mandatory emergency department having at least 30 beds. The rules specify that medical colleges will have to adjust their beds strength to accomodate these additional beds. For instance, to offer MBBS course a medical college requires a teaching hosptial with 330 teaching beds that shall include 120 beds for Medicine and allied, 140 beds for Surgery and allied, 40 beds for Ob-Gy. and 30 bed for Emergency Medicine.
Specifying the role of the new department, the council highlighted that the Department of Emergency Medicine shall have the following facilities:
(i) Casualty Area to receive Patients and facilities to triage and stabilize them. There must be adequate number of trolleys for triage.
(ii) There must be Registration Counter alongwith facilities for registering Medico-legal cases.
(iii) There shall be 24 beds/trolleys of which 05 will be for green category (can wait – walk in patients who will need medical care at some point), 15 for yellow category (observation – not in immediate danger of death) and 04 for red category (immediate – cannot survive without immediate treatment).
(iv) There shall be a minimum 06 bedded Intensive Care unit in the Emergency department adjacent to the casualty area.
(v) There should be minimum 01 Operation Theatre and 01 Plaster Room
The rules further specify staff strengrth required for department that has to have one professor, One Associate Professor, One Assistant Professor, 9 Senior Residents and 9 Junior Residents/ Medical Officers. There must be atleast 1 faculty and atleast 02 Senior residents from surgical specialities (as per TEQ) who should be available in the Department of Emergency Medicine, the regulations added
The rules also lay down the equiment and infrastructure that would be mandatorily provided in the Deparment of Emergency Medciine
You can read the full guidelines b y clicki
https://www.nmc.org.in/MCIRest/open/getDocument?path=/Documents/Public/Portal/LatestNews/Amendment to MSR.pdf