NMC releases final Regulations On MBBS Admissions, Establishment Of Medical Colleges, details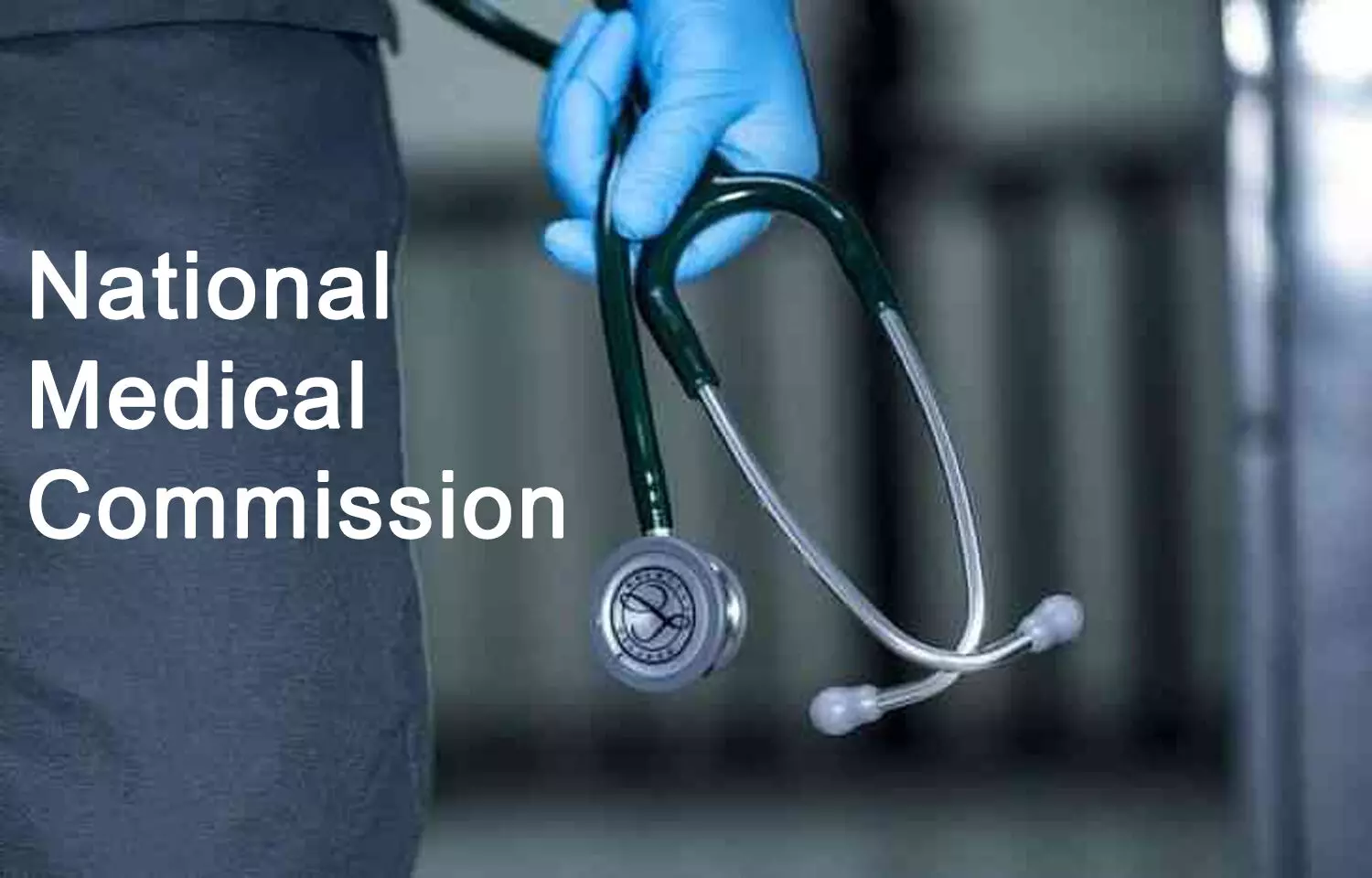 New Delhi: The medical education sector of the country is set to witness major reforms from the next academic session since the new apex medical regulator, the National Medical Commission (NMC) has finally released the final amended regulations concerning MBBS admissions and establishment of medical colleges.

The regulations have come into force with its recent publication in the official gazette and will be applicable to medical colleges being established from the 2021-22 academic session.
Earlier, the NMC had put forward the draft regulations on public domain inviting feedback from people and various stakeholders.
"There is a necessity to re-cast medical education and training to enable the medical graduate to be able to effectively discharge their role as a physician in this changing world. The new demands on medical education also necessitate redefining the standards. There is a need to define standards based on functional requirements, rather than in absolute terms. Quality should be the benchmark of the new standard. Optimization and flexibility in utilising the available resources, and harnessing modern educational technology tools would facilitate in moving towards quality education even when resources are relatively scarce, " stated the preamble to the draft regulations.
Also Read:NMC puts new regulations on MBBS admissions, Establishment of medical colleges on public domain, invites comments
After incorporating the feedback from stakeholders, the final amended regulations for MBBS admissions and the establishment of medical colleges have now been released.

The confirmation to this effect comes from a recent announcement made by the NMC Secretary, Dr RK Vats wherein it has been clearly stated:
Drafts of "Minimum Requirements for Annual M.B.B.S. Admissions Regulations, 2020" and "Establishment of Medical College Regulations, (Amendment), 2020" were placed in public domain through our website on 13.10.2020 in accordance with section 57(1) and section 24(1) of the National Medical Commission Act, 2019 inviting comments. After considering the comments received, "Minimum Requirements for Annual M.B.B.S. Admissions Regulations, 2020" and "Establishment of Medical College Regulations, (Amendment), 2020" have been finalised and being published in Official Gazette.
These regulations present the following modifications in the MBBS admissions and establishment process of new medical institutes.
Minimum Requirements for Annual MBBS admissions regulations, 2020
In exercise of the powers conferred by section 57 of the National Medical Commission Act, 2019 (30 of 2019), the National Medical Commission made the Minimum Requirements for Annual MBBS admissions regulations, 2020. Medical Colleges shall be established with an annual intake capacity of 100 /150 MBBS Admissions annually and thereafter can be increased to150/200/250 MBBS Admissions Annually. The phasewise Requirements to be fulfilled by the applicant colleges for obtaining Letter of Intent and Letter of Permission for Establishment of New Medical College or Increase in Annual intake& Yearly Renewals for 100/150/200/250 M.B.B.S. admissions annually shall be in accordance with Annexure I, II, III, and IV of these Regulations
There are many new features in these regulations that would promote better medical teaching. Besides having regular teaching, the rules also call for smaller group teaching to promote better understanding of concepts. The size of each batch for such small group teaching shall be about 15 students. The common resource pool of teaching rooms, student practical laboratories, museums and lecture theaters and any other available area that can be utilized for teaching purposes as prescribed in these regulations shall all be utilized for small group teaching and shared by the teaching departments.
Besides this, Every medical institution shall have to have a Skills Laboratory where students can practice and improve skills pre-specified in the curriculum. The skills laboratory shall have a total area of at least 600 sq.M for intake upto 150 MBBS students annually and 800 sq.M for intakes of 200 and 250 MBBS students annually,
The rules also call for every medical college shall have one Rural Health Training Center affiliated to it
Moving towards transparency, the regulations clearly spell out that Each and every college /institute shall have its own website with specified details.
A major change from the draft has been that in the department of Anatomy, Physiology, Biochemistry, non-medical teachers may be appointed to the extent of 15%of the total number of posts in the department subject to the non-availability of medical teachers.
To view official notices, click on the following links:
https://medicaldialogues.in/pdf_upload/pdf_upload-141587.pdf
https://medicaldialogues.in/pdf_upload/pdf_upload-141588.pdf