PG Medicine Abroad: NMC applies to WMFE seeking global recognition for Indian Medical Colleges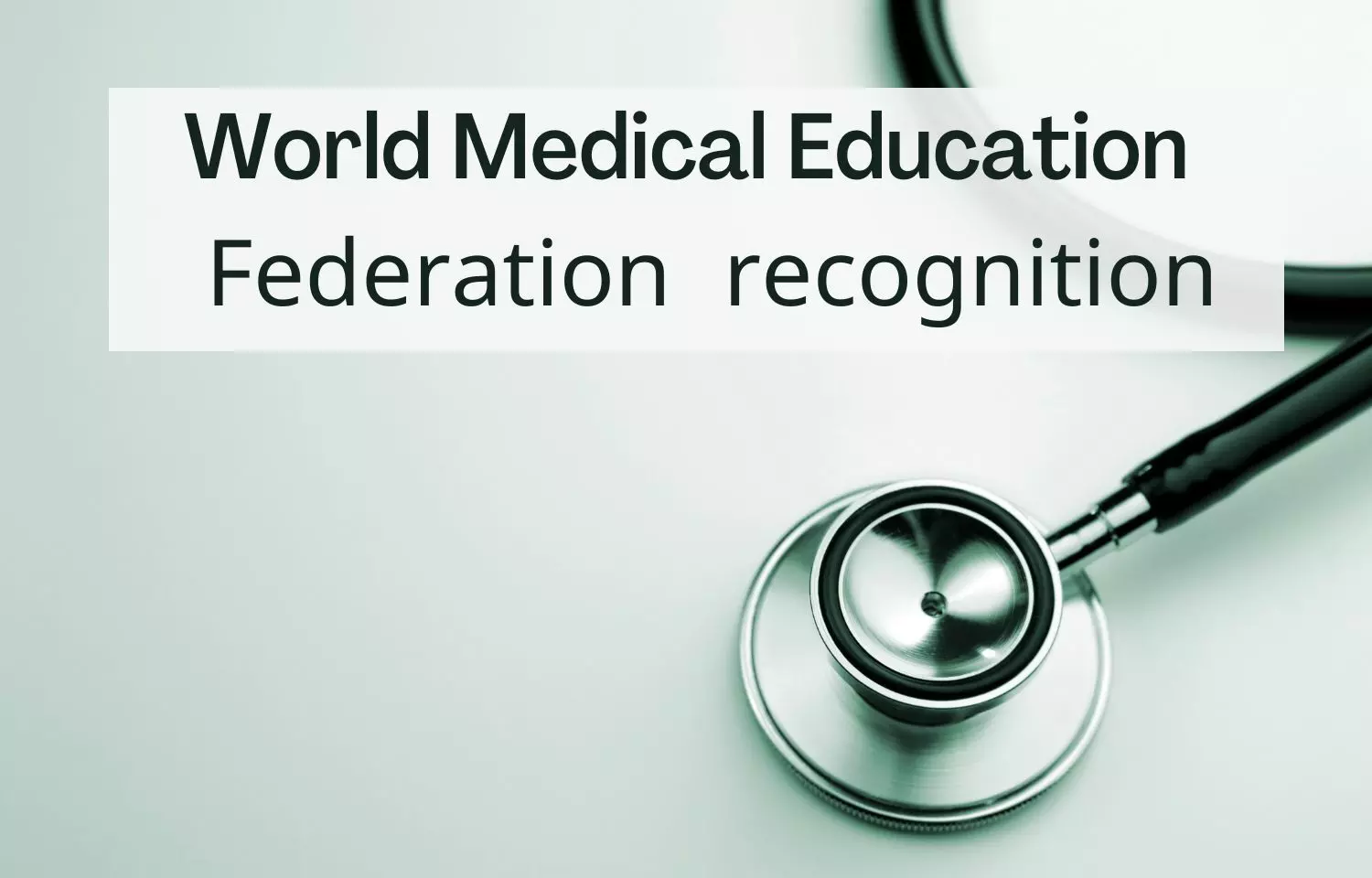 New Delhi: Providing good news and hope to the Indian medical students who want to study further in the United States of America (USA), the National Medical Commission (NMC) has recently made an application to the World Medical Education Federation (WMFE) seeking its recognition, which is a mandatory criteria for the medical graduates for pursuing their further studies in the USA and appear in the United States Medical Licentiate Examination (USMLE) for postgraduate training.
This comes as a sigh of relief to the Indian Medical Graduates who are planning to move abroad for further studies because from 2024, the students who would apply for the Education Commission for Foreign Medical Graduates (ECFMG) certification must be a student or a graduates from an institute which is duly accredited by a WMFE recognised regulatory body.
According to a recent news report, since NMC, which is the Apex medical education regulatory body in India, does not have this recognition, it has now applied for the same to the WMFE. However, the entire process of accreditation may take up to 18 months.
USMLE is a licensing exam that enables medical students/ Doctors to get into a residency program or MD in the Unites states of America. It can be taken by any MBBS graduate from anywhere in the world provided your college is recognized by the World directory of medical schools.
This three-step exam for medical licensure in the United States, acts as the gateway for all Indian doctors who wish to pursue their future career in Medicine in USA.
On the other hand, WFME is a non-governmental organisation that has been working to enhance the quality of medical education worldwide. It works in partnership with its six Regional Associations for Medical Education and other international organisations including WHO.
Founded back in 1972 in Copenhagen, WFME runs a recognition programme in order to ensure that the accreditation of medical schools in the world is maintained at a standard that is accepted globally. It awards Recognition Status to accrediting agencies that apply and fulfil the criteria for the agreed standard.
Although WFME had been accrediting medical colleges on an independent basis until now, it has now decided to only recognize the accreditation agencies. In this way, the approvals given by such an agency will come under the purview of WFME accreditation.
Also Read: Preparing for USMLE? Check out the Frequently Asked Questions
As per the latest media report by Money Control, NMC has now applied for the WFME recognition, without which the medical graduates won't be permitted to appear in USMLE from 2024. Confirming the same, an NMC official told the daily, "We have extended our application for WMFE recognition with details such as how we offer affiliation to medical colleges in India and the plans to strengthen the accreditation process further in order to improve the quality of medical training."
Currently, India has a total number of 612 medical colleges with an intake capacity of 91,927 MBBS seats. As per the recent data revealed by Union Health Minister Mansukh Mandaviya before the Parliament, among these 612 medical colleges, 322 are government medical colleges and 290 are private medical colleges.
Until now, NMC used to look into the specified infrastructural requirements and resources such as teaching hospital and teachers for granting approval to a medical college. "However, under the new accreditation system, the focus will also shift to learning outcomes and the quality of doctors being produced in the colleges," the NMC official told the daily.
While commenting on the matter, a former vice-president of the erstwhile Medical Council of India (MCI), which has now been replaced by NMC, Dr. C V Bhirmanandham pointed out that several medical colleges have been opened in the last few years while relaxing the minimum infrastructural standards.
Referring to this he told Money Control that while some medical colleges in India were world-class in terms of the quality of medical education that they offer, there are several institutes which are far below the required standard.
In this regard, he told the daily, "While the quality of training in a number of private medical colleges has been poor, I am afraid that the same may be true also for many new government colleges that have been approved in recent times."
Clarifying that the proposal for the National Exit Test (NEXT) was introduced by MCI for this reason, Bhirmanandham mentioned that NEXT would act as the common licentiate examination for all final-year MBBS students before they graduate.
While commenting on the NEXT exam, which is likely to be introduced from 2023, Bhirmanandham mentioned, "Steps such as WFME recognition and NEXT will be important measures to ensure better quality of MBBS doctors in India."
Also Read: With 91,927 MBBS seats, 612 Medical Colleges operative in India: Health Minister gives breakup
Source : with inputs M.A
Barsha completed her MA from the University of Burdwan, West Bengal in 2018. Having a knack for Journalism she joined Medical Dialogues back in 2020. She mainly covers news about medico legal cases, NMC/DCI updates, medical education issues including the latest updates about medical and dental colleges in India. She can be contacted at editorial@medicaldialogues.in.