High incidents of Cancer in village near Pokhran; Investigation Demanded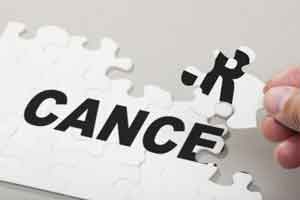 Out of the 4,000 odd residents in the village, as many as 80 to 100 are cancer patients
Rajasthan: Residents of Khartoli, a village near Rajasthan's Pokhran are slowly succumbing to cancer with none of the authorities concerned paying attention to their health travails.
The disease spreading all across the village is an outcome of the two nuclear tests conducted in its vicinity.
IANS reports that India's first nuclear test was conducted under then Prime Minister Indira Gandhi in 1974 at a stretch just 10 km from Khartoli. In 1998, the country conducted its second nuclear under Prime Minister Atal Bihari Vajpayee at a site barely 3 km from the village.
Stating that cancer cases in Khartoli multiplied after the nuclear tests, a resident of Pokhran informed the news agency that the governments of the time never took up the issue. Out of the 4,000 odd residents in the village, as many as 80 to 100 are cancer patients, he added.
Read Also: NGT gives nod to Rs 45 Cr Territory cancer care centre at IGMC
"Deformity cases have gone up in Khartoli and they can be noticed even in new-born calves. The growth of our kids has been affected," he stated.
The sarpanch of the village Vishnoi informed about the steps they have taken to put their issue in front of the government. "We have submitted memorandums to many people, including Chief Ministers and other politicians, but nothing has happened. Surprisingly, they (politicians) come here begging for votes but fail to notice our kids who have turned blind or are suffering from other deformities," Vishnoi added.
When IANS contacted the Chief Medical Officer of Jaisalmer, he expressed his ignorance about the presence of any such village under his jurisdiction.
Meanwhile, the head of radiology at the SN Medical College in Jodhpur, said: "I remember a professor taking up this issue and submitting a paper on it many years back. But that was a long time ago and hence I can't recollect much on the matter."
Asked if any research has been done on this issue, he expressed his inability to recall anything concrete.
Dilip Singh, a professor in the same institute, said: "I have a feeble memory of the high court ordering research on this subject some time ago. But I am not sure if any paper has been submitted in this matter."
Read Also: Accident Deaths of Cancer Patients: How an MBBS Doctor made LAKHS with fake autopsies