Homeopathy Practitioners can now practice Modern Medicine in Maharashtra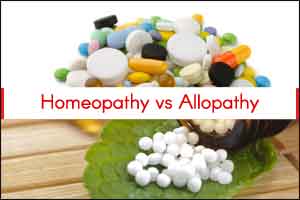 Maharashtra: Homeopathy practitioners across the state would now be able to practice modern medicine, as the State Medical Education and Drugs Department has recently passed a notification to this effect.
A recent report in Mumbai Mirror states that a special notification has been passed by the department stating that
doctors who obtained the Licentiate of the Court of Examiners of Homeopathy (LCEH) degree from 1951-1982, can register with the Maharashtra Medical Council (MMC).
A major consequence of the registration with the MMC implies that such practitioners will be allowed to practice allopathy/modern medicine.
Doctors oppose Move:
The notification issued on the 27th September 2017 has indeed left the allopathic doctors in the state flabbergasted, who has questioned how can homeopathy practitioners register with the Medical Council. Doctors have further accused the government of promoting crosspathy.
"If homoeopathic practitioners are trained in one type of medicine, how can they practice modern medicine which they are not trained for?" Dr Suhas Pingle, a former member of MMC said while speaking to
Mumbai Mirror
.
IMA to approach Court
Members of the Indian Medical Association are now going to challenge the said notification in the high court, adding that already two such cases in the matter are pending with the court.
"There are two cases already pending in court pertaining to allowing homoeopathy doctors to practise modern medicine. When the matter is sub judice, how can the state come up with such a notification?" said Dr Jayesh Lele, former President of IMA Maharashtra, adding that they are going to challenge the notification in court by next week
It is reported that faced with the acute shortage of qualified medical practitioners especially in rural areas, many state governments are now resorting to giving more powers in the hands of AYUSH practitioners as well as allied medical practitioners, enabling them to prescribe modern medicine and treat patients.
Read Also:
Modern Medicine Doctors cannot prescribe AYUSH Medicines: Delhi Medical Council