HP: State Govt to spend Rs 1689 crore on healthcare sector says Health Minister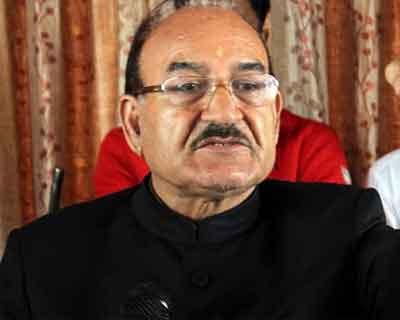 Shimla: Himachal Pradesh government would spend Rs 1689 crore during the current financial year to strengthen the health sector in the state, Health Minister Kaul Singh Thakur said.
Presiding over the second bi-annual conference-cum-golden jubilee alumni meet of 'Himachal Pradesh Ophthalmologists Society' in Kufri here, he said four new medical colleges were coming up in the state.
He said Dr Y S Parmar Medical College in Nahan would become functional from this month with a fresh batch of 100 MBBS students and Chamba and Hamirpur Medical Colleges would start functioning next year.


Thakur said ESIC Medical College and Hospital, set up in Ner Chowk at a cost of Rs 850 crore, would also be made functional in coming days and to decongest IGMC in Shimla, its second campus was being set up in Chamiyana for which 250 bighas of land has been made available.

A cancer hospital was coming up in Mandi at a cost of Rs 45 crore. Super speciality block has been constructed at Tanda Medical College at a cost of Rs 45 crore and an AIIMS is being set up in Bilaspur, he said.

Thakur said to strengthen the healthcare network in rural areas of the state, the government has opened and upgraded 145 health institutes.

Health coverage of the state was far better than the national average and one health sub-centre is catering to 2,990 people whereas the ratio at the national level is 5,615 persons, Thakur claimed.

Similarly, one primary health centre caters to 12,921 persons; a community health centre to 80,208 persons and the per capita expenditure on healthcare was Rs 26,000, which was highest in the country, he added.


Read also: 
Health Minister launches ambulance mobile app