Human Milk Banks in India strive for government funds, quality manpower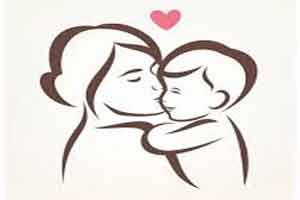 The concept of a Human Milk Bank, though extremely relevant to the health of our country's infants, has not taken much of shape in India.  While the government does recognise the need for human milk banking, lack of political will and execution seems to be choking the growth of such centres in India
In light of the current scenario doctors from the Lokmanya Tilak Municipal Medical college attempted to identify the various gaps in human milk banks in India that need to be addressed to strengthen these facilities for better neonatal outcomes. The results of the said study have been recently published in the Indian Pediatrics, the official journal of Indian Academy of Pediatrics
In their study, researchers reported a lack of government funding for the human milk banks in India. The study has pointed out suboptimal financial support from the government to provide better facilities in HMBs, shortage of key human resources, processes and data gaps, and demand-supply gap of donor human milk which need to be addressed to strength human milk bank facilities in India.
India has seen growth in the human milk banking practices in recent 3-4 years only despite its presence since 1989. As the infant mortality rates in India are still higher than the average global rate, the government of India came up with National Guidelines on Lactation Management Centers in Public Health Facilities, in August 2017, supporting the role of human milk banks in reducing neonatal mortality and morbidity.  This led to the establishment of up to 60 milk human milk banks in the country. However, there is not enough data on what is the current situation of these milk banks, what guidelines do they follow and what problems do they face in executing the facility.
Commenting on this Dr Jayashree Mondkar, Professor and Head, Department of Neonatology, Lokmanya Tilak Municipal Medical College and Lokmanya Tilak Municipal General Hospital, the corresponding author of the study stated  "Now since the government of India has also understood the need for milk banks as a second milk option if mother's own milk is not available in such scenario, today we have more than 60 milk banks in the country and many more coming up, therefore, there is a need of some standardization, and understanding that where are all these milk banks are being set up and what are there day to day problems." " The whole idea behind conducting this study was to put it up to the group of Indian pediatrics the situation of human milk banks in the country,"  said Dr Mondkar.
The authors conducted a cross-sectional from August 2016 to February 2017 to evaluate the existing status of human milk banks in India with reference to infrastructure, human resources, funding mechanisms, operating procedures, and quality assurance, after obtaining the permission of the Institutional Ethics Committee at Lokmanya Tilak Municipal Medical College and General Hospital, Mumbai. An online questionnaire was sent to 22 HMBs that had been operational for more than one year at the time of the start of this study. The questionnaire captured information on location of HMB, availability of space, equipment and personnel, guidelines followed, operational procedures, including donor recruitment, screening, milk collection, processing, dispensing, utilization and infection control mechanisms, and quality assurance measures followed during various processes, including equipment maintenance, standard operating procedures and hygiene protocol. The authors visited six HMBs from different geographical zones for conducting onsite interviews of the HMB personnel to reaffirm the data.
Following are the gaps that the study has identified in current human milk banking practices in India


69% of milk banks were in government or charitable hospitals; only 12.5% were established with government funding.


50% had a dedicated technician and only 6% had more than five lactation counselors.


Milk was collected predominantly from mothers of sick babies and in postnatal care wards followed by pediatric outpatient departments, camps, satellite centers, and homes.


63% of HMB reported gaps between donor milk demand and supply. 75% used shaker water bath pasteurizer and cooled the milk manually without monitoring temperature, and 25% pooled milk under the laminar airflow.


63% of HMB tracked donor to recipient and almost all did not collect data on early initiation, exclusive breastfeeding or human milk feeding.


The authors also suggested steps which could be taken to fill the gaps in the current practices. The recommendations are follows


Noticing a wide variation in the cost of establishing HMBs across facilities and considering the capital cost of imported automated pasteurizer and hospital grade breast pumps the authors suggested that innovations are needed for developing indigenous and cost-effective models for these.


The authors suggested a need for a greater government involvement for establishing and running HMBs


The authors stated that there is a need to have more lactation counselors and dedicated technicians in facilities to ensure availability of quality lactation support to mothers, feeding data, and safe DHM.


Community- and satellite center-based collection need to be encouraged to close the demand-supply gap as many HMBs reported having a short supply. Standardized guidelines on the collection of milk through the camp and home-based donors are needed.


The gaps brought out by this study should be addressed during the scaling up of HMBs/CLMCs as per the national guidelines.


" It is very important to set-up milk banks in appropriation with the NICUs, particularly in medical college hospitals and district hospitals as they have high delivery rates, this requires a lot of ongoing support from the government such as fundings for consumables, maintenance of equipment particularly AMCs and CMCs and most importantly the human resource, that is something which would make things really easier." said Dr Mondkar
To for details, click on the link
A Landscape Analysis of Human Milk Banks in India, Ruchika Chugh Sachdeva1, Jayashree Mondkar2, Sunita Shanbhag3, Minu Manuhar Sinha3, Aisha Khan3 and Rajib Dasgupta4