Hyderabad : Fungus infected saline solution playing havoc in hospitals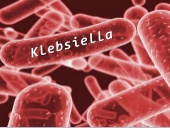 Hyderabad: Fungus has been  detected in a bottle of Ringer's Lactate (RL) saline solution at another Hyderabad Hospital . This is the second incident of the kind in the city. The first, on Wednesday, led to seven people losing their visions in one eye, after a messed up surgery at one of the city's well known hospitals.
Nagpur based Haseeb Pharmaceuiticals Pvt Ltd which allegedly supplied RL solution bottles to both the hospitals is under the scanner with the Telangana Drugs Control Administration. The body has seized 28,000 bottles of the solution from the state run Niloufer Hospital.
On Wednesday,  a day prior to this incident,  seven victims had lost sight in one eye at the Sarojini Devi Eye Hospital, after developing a bacterial infection caused  by super bug Klebsiella.
According to lab reports the saline solution used during the surgery were infected by a super bug. It has been observed that the catastrophe  at SDEH could have been  diverted, if the hospital authorities had responded to the alert sent to them by the store Manager, Niloufer Hospital, Mr. Sitaramulu.
"Last Thursday, we spotted one RL bottle with several foreign particles floating inside and immediately alerted our central drug store located at SDEH. In all, they supplied us 38,000 bottles, out of which 28,000 bottles were unused," said Sitaramulu.