Hyderabad: Managing Director, Duty Doctors Arrested after infant dies in Fire at Private Hospital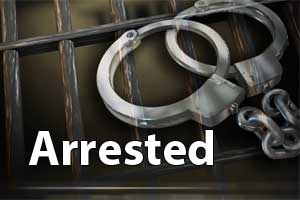 Hyderabad:
The Managing Director, 2 duty doctors along with 3 others have been arrested after an infant died in a fire that broke out in Shine Children's Hospital recently.
A press release issued by the police stated that cases were booked against two doctors, including the hospital managing director and two nurses and an electrician in connection with the case.
They all were charged with negligence and investigation revealed the hospital building did not have a second exit and fire exits, the release said, as per PTI
The accused have been charged under sections 304-A (causing death by rash or negligent act), 338 (causing grievous hurt by an act which endangers human life) and 336 (doing any act that endangers human life or personal safety of others) of the IPC and section 31 r/w 19 of Telangana Fire Service Act, 1999. They were produced before a magistrate and sent to judicial remand, reports TOI.
Read ALso:
Doctor attacked inside operation theatre, 2 arrested
Besides, there were no fire escape warnings on any of the floors of the building to show possible exits to use in case of an emergency, it said.
The blaze had occurred following a suspected electrical short circuit. The three-month-old baby boy died in the fire while four others were injured. As many as 42 children were undergoing treatment at the time of the incident that took place on October 22.
During investigation, cops found that the duty doctor did not reach NICU immediately when the fire and blast occurred. Duty nurse was supposed to be on duty, but she closed the door of NICU at 1.57 am and left. Duty nurse was on duty in the adjacent paediatric unit, but did not bother to rescue the children in NICU. The electrician was found wanting in his duty, reports
TOI
"Due to the negligence of the accused, the lives of 43 children undergoing treatment at NICU were in grave danger. Attendants of the patients and cops risked their lives and shifted the children to other hospitals and prevented further loss of life," the inspector said to TOI.
Read ALso:
Safdarjung Hospital Surgeon arrested for allegedly raping, blackmailing Pharma MR