ICMR, health ministry working on introduction of birth control implants for women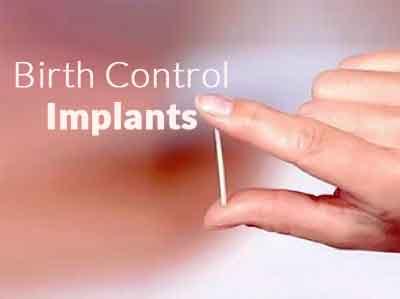 The Indian Council of Medical Research (ICMR) said it is working with the Union Health and Family Welfare Ministry to introduce birth control implants in India's family planning programme.
"The Ministry is actually thinking of introducing it into the family planning programme and we are working with them to see whether we could first introduce in a few district hospitals. It will later come into the programme," ICMR Director General Soumya Swaminathan told IANS here on the sidelines of the Seventh World Ayurveda Congress.
 She said the report of studies on the implantable contraceptive- a matchstick-sized rod that is inserted in the arm to prevent pregnancy - has been submitted and they indicate the safety and efficacy of the method.
"Moreover, it is being used in many countries worldwide. The advantage is that it gives control to the woman and is active for a particular period of time after which it is completely reversible. It is good for spacing between pregnancies. It is safe," said Swaminathan, referring to the follow up studies on women for three years.
Its main side effect is irregular menstrual bleeding.
"If you explain to the woman that it is a minor side effect, it is manageable. In most of the cases, it was manageable and there were very few cases where the woman wanted it out," she added.
Asked about the recently released WHO guidelines on HIV self-testing to improve access and uptake of HIV diagnosis, Swaminathan said India is moving towards community-based testing.
"These kits are not available in the market as far as I know. These kits you can use from oral fluid. Though they were evaluated a long time ago in India, but I don't think they are available yet. Now, India is moving to community based testing but we don't have self testing yet," she said.