ICMR Invites Doctors, Experts, Societies to submit scientific evidence for stem cell therapy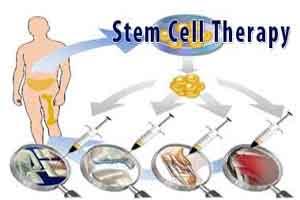 In view of the increasing misuse of stem cell therapy and applicability in the country lying in the grey area, the Indian Council of Medical Research (ICMR) has now invited expert stakeholders including clinicians and representatives societies of professional to provide the current status of evidence-based use of stem cell therapy in diseases that their specialty deals with if any. The evidence shall be used to draft stem cell therapy guideline.
The Last date for submission on the feedback is 30th April 2019
Stem cell research is a very active area of research around the world. The current research focus is to understand the biology of stem cells and their potential clinical applications in a range of human diseases. However, as a proven therapy, stem cells are currently considered as a standard therapy option only in certain haematolymphoid and immunological conditions, as listed in the National Guidelines for Stem Cell Research (NGSCR-2017).
In many countries including India, there is lack of clarity among patients and to some extent among increasing use of stem cells as a therapy for a wide range of medical conditions often with little or no scientific the medical community about the disease indications where stem cell therapy is experimental and not an evidence-based therapy option. The issue is getting complicated with the evidence of efficacy and with questionable means of promotion or misleading advertisements.
Several instances of public exploitation and grievances from members of the public have been received by the ICMR and other government agencies from aggrieved patients describing how they were lured into unproven stem cell therapies and wanted to know what actions are being taken by the regulatory agencies and professional bodies.
With this background, the Govt of India has entrusted the ICMR to frame guidelines on stem cell therapy. The Guidelines for Hematopoietic Stem Cell Transplant are currently being drafted. For stem cell therapy in other non-hematological conditions, the expert clinicians and representatives societies of professionals have been asked to provide the current status of evidence-based use of stem cell therapy in diseases that their specialty deals with if any.
Based on the feedback received by experts and professional societies and a detailed review of scientific literature  Guidelines for Stem Cell Therapies shall be drafted, that may consider the use of stem cell in a specific condition as one of the therapy options if there is level I or II scientific evidence and Grade A or B recommendation. To ascertain the level of evidence and grade of recommendation, the comprehensive and widely used Oxford Centre for Evidence-based Medicine – Levels of Evidence (March 2009) could be used.
The ICMR has requested the stakeholders to submit level I or level II scientific evidence for clinical efficacy of stem cells in any disease indications in their respective specialty and also requested them to provide the reference for any such evidence from peer-reviewed pub med indexed journals.
 The professional association can also submit a position statement on stem cell therapy in its area of specialty to help the public and professionals to know the current status.The same may be submitted to ICMR through email stemcell.pg@icmr.gov.in by 30th April 2019.
For more details, click on the following link
https://www.icmr.nic.in/sites/default/files/guidelines/Guidelines_for_stem_cell_research_2017.pdf
For checking out the advertisement, click on the following link
https://www.icmr.nic.in/