IMA Goa opposes NMC Bill 2017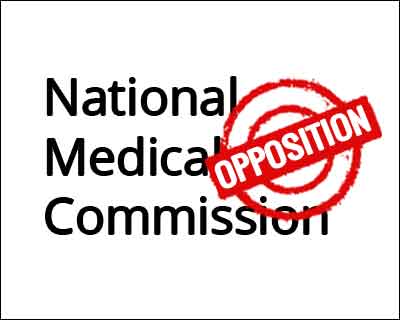 Panaji:  The medical fraternity in Goa has express displeasure over the National Medical Commission Bill, 2017, approved by the Union Cabinet.
In a statement here on Saturday, Indian Medical Association Goa State President Dr Medha Salkar termed the legislation as the ''last straw'' on continued assault on medical fraternity.
''The most dreaded NMC Bill 2017 has numerous flaws and loopholes. It is most undemocratic, unrepresentative, bureaucratic law which will further increase the cost of medical education, decrease standards, promote corruption and give entry to crosspathy,'' she said.
Dr Shekhar Salkar, representative of IMA Goa State met Minister of State for Health with independent charge of Ayush Shripad Naik, Narendra Sawaikar, MP from South Goa, Vinay Tendulkar, MP, Rajya Sabha, from Goa with a representation that National Medical Council Bill be sent to select / standing committee as it was likely to come up for discussion in Lok Sabha on Tuesday.