Why Doctors are Opposing National Medical Commission: IMA President Explanation in Parliament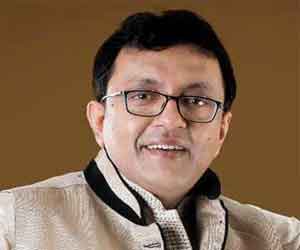 New Delhi: Ever since the introduction of the National Medical Commission Bill, the medical fraternity has been up in-arms opposing various causes of the bill. While the Union Health Minister calls it the biggest reform in the field of medical education, the recipients of  the same medical education have been sitting on dharnas, even hunger strikes in some cases, stating that the government is now going to open floodgates to quackery
Dr Santanu Sen, RS Member and IMA President, representing doctors, in his speech highlighted why the medical fraternity has taken to streets to continue to show their disdain for the bill despite its amendments.
Even though the bill has been approved, it is important to see why the protests are still continuing
Read the excerpts below
......Thank you very much, respected Deputy Chairman Sir, for giving me this scope in the post-lunch session. Though I strongly believe that this Bill is for the medical fraternity, the doctors' community and for medical education, the entire medical fraternity, doctors' community and medical students are on the road since the last two weeks against this draconian National Medical Commission Bill. So I strongly believe that this Bill should not have been discussed today.
Even then, I am forced to give my maiden speech as it is being discussed now. Sir as it is, this is my maiden speech. I could have been very happy and very pleasant but to be very honest, I am standing here with a heavy heart, with profound grief and sorrow because the entire medical profession is against this Bill. Sometimes the House seems to be like a house of prudence but sometimes it seems to be a house in a hurry to trample upon a well-set tradition of Indian Parliament.
Before I come to my main speech, I would like to clarify certain points which have been mentioned by the Treasury Bench. I believe before a Bill gets discussed, the leaders and the Ministers of the Treasury Bench who want to speak on that Bill should be briefed properly because the Honourable leader Bhupendra ji said that this is the same Bill has already been sent to a Select Committee. It is for the information of this august House that this is absolutely incorrect. The National Medical Commission Bill, 2017 was introduced on December 29, 2017 and the same Bill was sent to the Standing Committee on January 2, 2018 at 2:15pm. The Standing Committee made some recommendations. Then as the 16th Lok Sabha got dissolved, that Bill lapsed.
This 2019 Bill is an absolutely new Bill. The previous Bill had 59 clauses, this 2019 Bill contains 61 clauses. There is a clause 32 regarding which nothing was mentioned in the previous Bill. So I think before speaking on something, we should be briefed properly.
Sir I must endorse the learned professional colleague of mine, the respected Minister Sir. He has said that this is probably the biggest reform. Yes of course, it is the biggest reform if a Bill like this allows total corporatisation of medical education. If this is not the biggest reform then what is? Sir, I endorse this sentence here, it says it will be written in golden letters. Of course it will be written in golden letters because this Bill is going to be a mother of quackery in Indian Parliament and in Indian history. If it is not written in golden letters, what else will be written in golden letters?
I would like to clarify one point. We all know that there was a charge against the Medical Council officials but at the same time we must keep it in mind that after proper investigation, finally the CBI had to give those people clean chits. This is for the information of all of you.
Our respected Minister stated that out of 25 members of National Medical Commission, 21 are doctors. Yes I do admit 21 are doctors but all of them are Central Government employees. Can you expect a Central Government employee to say something against the desire of the Government of India?
Let me come to my point. First of all, we all know that if parents bring something for their children and the children refuse to accept it because they think it will not be good for them, then the parents, thinking of their children's impending future, will take that thing away from the children. But here, our parents, the Government is bringing something for the medical fraternity, the children, and the children are refusing it because of impending danger, but our present Government is mercilessly bulldozing them to force them to accept this National Medical Commission Bill. This is absolutely unfortunate.
But then what else we can expect from our Government when our Honourable Prime Minister in 2018, sitting at Westminster Hall, London, had portrayed the doctors' community of his own country as a bribe-taker in front of the British Parliament and media.
Ten thousand doctors were there on the roads of Delhi on the 29th of this month Three hundred doctors including myself were arrested by police on the 29th of this month. Lots and lots of doctors across the country are on strike against his Bill. But can we expect our respected Minister, a doctor himself, to consider the protestors' views? It's rather that we can expect him to be guided by his party's diktat, a party that has already created a record in this Parliament by bringing so many Ordinances, by bypassing scrutiny of so many Bills in this session, by extending the parliamentary session like anything. So we are used to it, Sir, there is nothing new about the attitude of this Government.
Let me clear my views, not only as a Member of this august House but as the national president of the Indian Medical Association. Again this had to be expected of me because yesterday one of the learned Members of Parliament from their party spoke on camera, saying that Dr Santanu Sen is giving an anti-national statement. I am fighting for the fraternity. Is anyone who opposes them anti-national?
I categorise the Bill as anti-federal because firstly, the Bill completely outrages federalism as explained in the Constitution of India. In Section 4 of this Bill there is the chairperson, there are 10 ex-officio members, 14 part-time members, totalling 25. Among those 14 part-time members, three are on non-rotational basis and 11 on rotational basis. In the rotational category, six part-time members would be from among the members of States and Union Territories, who are members of the Medical Advisory Council, and five would be from among the nominees of the State and Union Territories who are nominated from among the elected State Council members.
And the terms of the rotational part-time members are for two years and of the non-rotational members, four years. As such, if one State gets represented this year, it will remain unrepresented for the next 12 years in the case of State nominees, and for 14 years in the case of State Council nominees. There could not have been a worst marginalisation of the State. On the contrary, as per the existing system, every year every State gets three representations in the existing systems.
Sir, moreover, in Sections 45(1) and 45(2), it is written that the ultimate power lies with the Government of India and each and every State is bound to abide by the directives given by the Government of India. This National Medical Commission Bill snatches autonomy of the State Medical Council as those will remain bound to follow the decision of the National Medical Commission. Sir, how this Bill centralises power is that, not only are all the members of the National Medical Commission handpicked from among the Government of India's servants, as I said earlier, but also, in order to accommodate retired bureaucrats, the age limit for superannuation has been extended by up to seven years. The members of the National Medical Commission will be a set of puppets whose strings will be in the hands of the Government, and who will dance to its tunes.
The Government of India has deputed a secretary-general on the Medical Council of India's board of governors. The recently-proposed National Medical Commission Bill is totally silent on the post of the secretary-general on the board of governors.
Sir, let me come to the point of capitation fee. I would like to inform that till date, as per the Supreme Court guidelines, admission fees of 85 per cent seats of the private medical colleges are regulated by the Government. As per Clause 10(i) of this Bill, not only will 50 per cent of the seats be sold freely but for the remaining 50 per cent too, this board will not prescribe the capitation fee. So indirectly, hundred percent seats of all private medical colleges will be open for sale. Can you believe after this that rural meritorious students from remote districts of the country will be able to even dream of becoming a doctor? This National Medical Commission Bill will indirectly lead to the mushrooming of private medical colleges and nothing else.
As my learned speaker said before me, there is a provision of third-party inspection. Now what is that? We are saying that the MCI was corrupt. We are trying to shut the door of corruption and you, on the other hand, are opening the floodgates of corruption. This is very unfortunate.
Moreover this Bill says that inspection of new medical colleges should be discretionary. What do you mean by 'discretionary'? If today I open a medical college, it is absolutely discretionary whether my medical college will be inspected or not. Therefore I can collect crores and crores of rupees as capitation fee but my medical college will not be inspected by for three to four years. After three years, by which time I might have accumulated crores and crores of rupees, I can shut the college down and go away. And then what will happen to the students? What will be the fate of the students? It is not clear in this Billr.
As per Section 15, I have the following questions before my respected Minister, regarding the exit examination. I would like to know whether the final year MBBS examination and the exit examination will be the same, or not. If all other MBBS exams are conducted by Health University, and that particular examination is being conducted by the National Medical Commission, then who will confer the degree? Because as per the University Grants Commission Act and the University Act, only the Health University can confer only degrees. So when the entire examination system is been conducted by a particular State university, who will confer the degree?
Now to the aspect of MCQs. As you know, in our medical profession, usually there is classroom teaching for only one year, after which we go to clinics, we get to visit patients, and these are the most crucial types of training for becoming a doctor. In the final year MBBS, in the practical examination, we answer questions on medicine, surgery, gynaecology, etc. But if this next exam is completely an MCQ test, then you can run a distance course as well – open a medical college, no hospital needed, and run a distance course. Students will just sit in their homes and study and then answer MCQs in the name of examination. But then, if I become a doctor this way, will you allow me to examine you as a patient? Because the clinics can be avoided if this Bill gets passed. On the contrary, if our learned Minister says that they will be conducting a centralised practical exam for 70,000 students, it will not be possible.
Another question, if a student passes an exam this year, he gets a licence to practice but if his score is less, he doesn't get admission in PG. He starts practising as a doctor and at the same time he studies hard; he appears in the same exam after one year, but unfortunately, he fails. So will I remain a doctor, will my licence will be cancelled? It is not clear from the Bill, Sir.
In the current system, if a student fails, after six months he gets a chance to appear in a supplementary exam. Nothing is explained in this Bill. For how many times will a doctor or a student be allowed to appear in this exit exam? How to get admission to AIIMS? Will it be as per the same next exam? It is to be clarified by our learned Minister.
Sir, don't you think that this Bill is going to benefit the foreign-educated graduates? Don't you think that graduates of our own country should be given some benefit rather than those getting their MBBS from China, Pakistan, Bangladesh, Russia, etc.? By keeping both the degrees at a par, you are actually indirectly giving more advantage to those who are getting their MBBS degrees from outside, which is very unfortunate.
What will happen to the service quota? Won't the doctors who go to render their service in villages get the advantage of service quota? If the service quota is abolished, doctors will hardly go to villages to render services.
As per Clause 32, they are making medicine into a master of quackery course by allowing lab technicians, ECG technicians, X-ray technicians, compounders, ambulance drivers, who are directly or indirectly associated with the medical system, to get a license. Sir, we fought against this clause tooth and nail. At least there is a provision that Ayush doctors will be trained but in this case, anyone can become a doctor, anyone can be allowed to prescribe like a doctor.
Our respected Minister has said that he has accepted 49 recommendations out of the 56. It is something like accepting the plate and throwing away the food. I can show you the ATR report which is with me. They have accepted certain points only.
And last but not least, I will let you know that there are so many fallacies in this Bill that it should be sent to a Select Committee. Otherwise, I'll say this Bill is going to be of the ambiguous, for the ambiguous, by the ambiguous. Please send it to a Select Committee. Otherwise, kahin aisa na ho, yahan se jane ke baad koi mujhe poochhe, haal kya hai tumhara karobar ka, aur humko yeh na bolna pare ki, hal, mat poochho mere karabar ka, main aaina bech raha tha andhe ke sheher mein...........
Also read:- National Medical Commission Bill Passed in Rajya Sabha With amendments