In Coimbatore, bribe demanded to get dead out of mortuary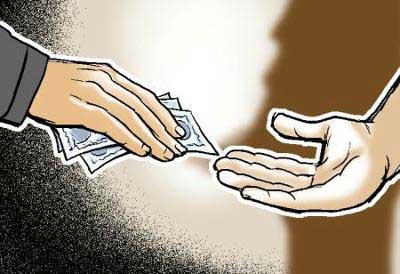 Salem/Coimbatore: In Tamil Nadu, or specifically in Coimbatore, you now have to pay a bribe to take a dead body out of a hospital mortuary.
This is what happened unfortunately in the case of a dead 17-year-old girl, Bagyashree, whose family was forced to carry her out of the mortuary of a hospital to the ambulance because they refused to a pay a bribe of Rs.3000 demanded by hospital workers.
Bagyashree died due to alleged wrong medical treatment at a private herbal care treatment centre in Salem, while undergoing a weight loss program.
She was administered some herbal medicine and fell unconscious and died. The herbal care center failed to inform her family and shifted her to a hospital in Coimbatore for post mortem.
When the family approached the Coimbatore G.H. Mortuary department, they were asked to pay Rs.3000 as bribe to get the dead body of their daughter released. On refusal to do so, the family were asked to carry the dead body from the mortuary to the ambulance which did not have a freezer box.
The body was taken back to Salem, a distance of over 350 kilometers from Coimbatore, for last rites.