Inactivated polio vaccine to end polio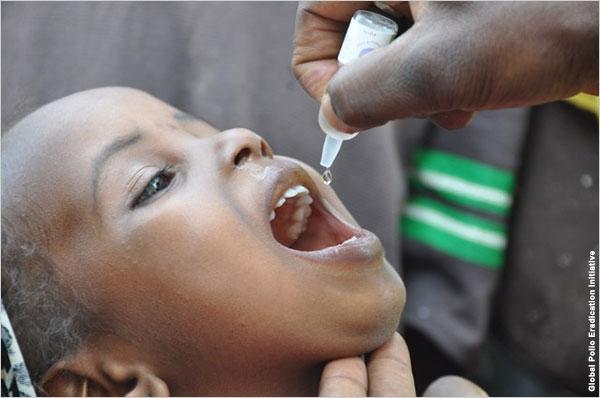 The government will be launching the inactivated
polio vaccine
(IPV) injection to be used alongside the oral polio vaccine as a part of the
national immunization programme
. Till now, only OPV method was used to keep the polio viruses at a safe distance from children.
IPV uses the killed polio viruses, which stands in contrast to the use of live viruses in the OPV method. The live viruses have an inherent safety issues; if used in a weakened form it runs the risk of spreading live in communities. Thus, exposing more children to polio.
OPV and IPV will be administered in children together with monitored doses. In the beginning, for children who are 14 weeks old, one dose of IPV will be administered along with the third dose of OPV and DPT. IPV and OPV can quickly boost immunity and tends to offer a double layer of protection against poliovirus.
"One dose of IPV will prime the immune system and the immune response will be quicker whenever OPV or IPV is given subsequently", said Dr. Pankaj Bhatnagar, Technical Officer of the
WHO
India National Polio Surveillance Project, New Delhi, as reported by The Hindu.
There is a scientific reason for choosing 14 weeks for IPV immunisation. "When IPV is given to children at 14 weeks and later, nearly 70 per cent of them will develop antibodies against polio viruses. It will be around 30 per cent if given to children younger than 14 weeks", he said.
The switch from OPV with all three strains to only two strains (type 1 and type 3) will happen towards the end of April 2016. "India will make a switch from a trivalent [containing all three virus strains] to a bivalent [containing only two strains] on April 24," Dr. John said.
"There are a risk when this switch is made," he warned. "Vaccine-derived type 2 will spread silently and cannot be stopped and children will continue to shed type 2 strain for 4-6 weeks after the last OPV dose. [A] new crop of children who do not get the trivalent oral polio vaccine can get exposed to [the] type 2 strain shed by vaccinated children," he said.
It is to minimise this that the Global Polio Eradication Initiative requires all countries using the three-strain to introduce at least one dose of the injectable vaccine before making the switch.
"We will be building the immunity of the community against type 2 through IPV and OPV immunisation so that at the time of switching from trivalent to bivalent OPV there will be no risk," said Dr. Pradeep Haldar, Deputy Commissioner – Immunisation,
Ministry of Health and Family Welfare
, Government of India.
In the initial phase of its launch, IPV will be launched only in the states of Bihar, Chhattisgarh, Gujarat, Madhya Pradesh, Uttar Pradesh and West Bengal.  The launch of IPV has been placed in the order of making it available in the most-affected areas. In the first quarter of 2016, IPV will be introduced in the other Northern and Northeastern States and in the second quarter, will encompass the four southern States and Maharashtra.
IPV also comes loaded with other benefits over the traditional use of OPV. Nearly 60 per cent who receive IPV will develop immunity when compared with/to the 10 to 30 per cent when OPV is used.