India will be self-reliant in bulk drugs by 2020: Ananth Kumar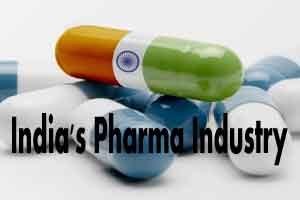 Bengaluru: Union Minister Ananth Kumar said the country will be self-reliant in bulk drug in the next five years as the government is exploring ways to boost infrastructure and bring down cost of production as also reduce the dependence on imports from China.

He also said the Union Cabinet would soon take a final decision on the recommendations of the Katoch Committee, which was set up to suggest ways to strengthen domestic pharma sector and reduce dependence on Chinese imports, Chemicals and Fertilisers Minister Ananth Kumar said today.

Inaugurating the first edition of 'India Pharma 2016 & India Medical Expo 2016' here, he said "India would be self-reliant in bulk drug by the end of 2020".

Pitching for a separate ministry for pharma, he assured industry leaders of addressing their concerns on various issues including credit at affordable interest rate and tax exemption.

"There is a report by Katoch Committee... already the Ministry has accepted that report and we have circulated a Cabinet note containing the recommendations of the Committee," Kumar said.

He pointed out that the recommendations include providing tax incentives, infrastructure incentives, interest subvention and providing common facility for bulk drug manufacturing.

"... regarding bulk drug, I'm assuring you that we are in active consultation process regarding Katoch Committee recommendations that will give bulk drug industry a big leap. The government of India, especially the ministry will fully support that and will see that very soon a considered Cabinet decision will come out," he added.

Government had set up a committee of secretaries headed by Secretary, Health Research, V M Katoch to suggest ways to reduce the dependence on bulk drug imports from China.

Kumar said, "By the end of 2020 we see that we will not be a recipient from a single source of bulk drug. We will also compete, we will also Make in India and to a great extent in bulk drug, India is going to become self-reliant."

Regarding medical devices, he said it was a vast and challenging area and requested the industry to participate actively.