Indian Healthcare has progressed to great extent : Nadda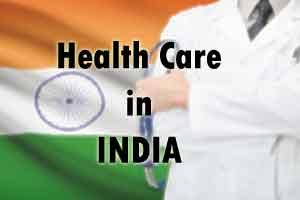 Health Minister J.P. Nadda  said Indian healthcare has progressed to a "great extent" and overcome several challenges to ensure a healthy India.
He said the performance of India's health sector should not be compared to other countries as the conditions under which it progressed are entirely different.
"We should not compare India to other nations. The health system of India cannot be replicated or compared to others. With a population of 1.25 billion, India is doing a commendable job and addressing its health issues well," Nadda said in parliament.
He was speaking on a discussion on the working of the Ministry of Health and Family Welfare.
Nadda said though the ministry faced several challenges in the last few years, it overcame all to give a healthy India.
"We had many challenges in the last century. One of them was the issue of communicable diseases which we have overcome by addressing it well. Now the other challenge is of non-communicable disease which includes the problem of lifestyle issue," said Nadda.
"There are 24 states where the Total Fertility Rate (TFR) has come down to 2.1 figure. This has happened due to all the positive contributions of all of us," said Nadda.
On malaria and HIV status in India, Nadda said: "India has seen a decline in HIV and malaria. We have arrested the disease and both are declining fast."
Stating that India was very vigilant with regard to polio, Nadda said: "We are very vigilant on the Pakistan front. Our prime minister has said that whatever help Pakistan needs should be given over the polio issue."
He also said that India was increasing 1 percent in every phase of immunisation under the programme of mission Indradhanush, to ensure full immunisation of all children in India.
"We are trying to ensure that every child born in India is free of diseases like Hepatitis B, Diphtheria and others. The National Health Mission has done a very good job," said Nadda.
He said that to ensure proper family planning the ministry has also introduced injectable contraceptives, which can prevent unwanted pregnancies for three months at a stretch.