Indian medical tourism industry to touch USD 8 billion by 2020, Report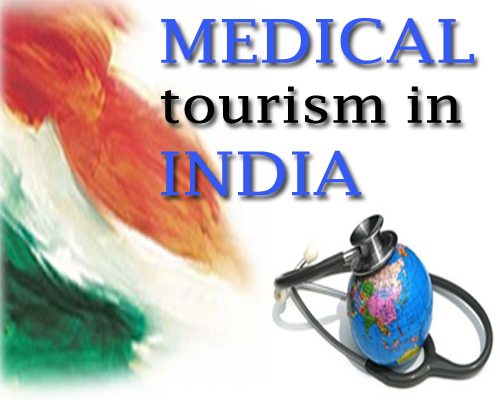 With medical tourism soaring in popularity amongst the many tourist arrivals in India, the market size is expected to increase from the present USD 3 billion to 8 billion by 2020. These figures have been reported in a report by CII- Grant Thornton white paper recently.
As detailed out further in the report, the prime reason for the optimistic growth in the medical tourism industry is the reduction in cost; for availing the healthcare services in India. It continues to be a major drive for nearly 80 per cent of medical tourists across the globe.
"Amongst these corridors of health, India has the second largest number of accredited facilities (after Thailand). The Indian Medical Tourism market is expected to grow from its current size of USD 3 billion to USD 7-8 billion by 2020," Grant Thornton India's National Managing Partner Vishesh C Chandiok said.
While the bordering nations of Bangladesh and Afghanistan dominate the Indian medical tourism landscape, with the Indian Medical Value Travel (MVT) of 34 per cent share; India has also seen a recent emergence of several global medical tourism corridors - Singapore, Thailand, India, Malaysia, Taiwan, Mexico and Costa Rica. Again the factor of cost consciousness and availability of accredited facilities have been cites as the chief reasons for growth in the influx of tourists from more countries.
Host of other world regions including, Africa, GCC and CIS regions (whose current share is just 30 per cent) present the maximum possible opportunity for the Indian healthcare sector. Medical tourists from these sectors currently favour the South East Asian medical corridors.
Drawing attention to the regional landscape of growing medical tourism in the country, cities such as Chennai, and Mumbai, and regions including AP and NCR are the most favoured medical tourism destinations for the floating medical population who avail treatments in India.
"While the number of MVTs itself is poised to grow at over 20 per cent CAGR, Kerala needs to focus on its visibility as a healthcare destination amongst other states," said the report.
Kerala attracts only 5 per cent of such medical tourists currently and has the potential to increase its share to a 10-12 per cent with a focused marketing strategy.
Taking note on the rise in medical tourism in India, the ministry of tourism is also beefing up administration to keep a close note of the promising development, with the government intending to set up a medical and wellness tourism board.
Read also : 
Medical and Wellness tourism board to be set up
As per the study, the key factor to drive medical value tourism in Kerala will be availability of national as well as globally accredited facilities across the entire state, an area where Kerala lags behind in comparison to Tamil Nadu, Maharashtra, NCR and Andhra Pradesh.
"... Kerala is already one of the most preferred tourist destination in the country. For medical value tourism, however, there is a clear need to build and upgrade infrastructure," Grant Thornton India Partner Vrinda Mathur said.
The white paper suggests tapping a larger share of the health wallet of the African, Asian, Middle East patients as well as welcoming tourists from other regions and countries, as also a marketing campaign with active support of the government and private sector.