Indian NGO invests in a 2.7million dollar eye hospital set up in Nigeria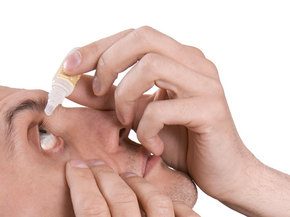 An Indian NGO, in partnership with the Indian community in Nigeria and a rotary club is reported to have made an investment to set up an eye hospital in Nigeria.

One of the most populated countries in Africa, this initiative is aimed at addressing the humanitarian problem of millions of Nigerians who suffer from sight challenges.

The Indo Eye Care Foundation, in cooperation with the Indian diaspora and the Rotary Club of Lagos-Palmgrove Estate, has started work on the construction of a charitable eye hospital in Lagos, Nigeria's The Guardian daily reported on Monday.

Likely to be completed in a year's time, the hospital will be set up at an investment of 2.7 million dollars. The hospital will be established with assistance from the prominent Nigerians, Indian community and the rotary club.

"A programme to assist poor Nigerians to regain their sight -- "Mission for Vision" -- commenced in 2005. Since then, medical professionals from India have been visiting Nigeria to carry out free surgeries across the country," Rotary Club of Lagos-Palmgrove Estate's past president Naranbhai Patel said.

Patel lauded the efforts of the Lagos state government and Oba of Lagos, Rilwan Aremu Akiolu, in making the land available for the facility.