Indian's death in Maldives in 2016: AIIMS tells HC he died due to natural causes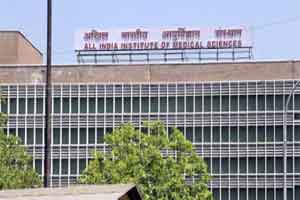 The board members have "unanimously concluded" that the "cause of the death was Cerebro pulmonary oedema secondary to heart failure with associated hypertension".
New Delhi: The All India Institute of Medical Sciences (AIIMS), which was asked to look into the death of a man who died allegedly due to medical negligence while on a honeymoon at a Maldives resort in 2016, has told the Delhi High Court that he died as a result of acute onset of high levels of fat in the blood.
An eight-member medical board of the AIIMS, set up on the high court's direction, has placed before a bench of Chief Justice Rajendra Menon and Justice A J Bhambhani a report which said the deceased suffered from hypertriglyceridemia, that indicates high levels of fat in the blood.
Read Also: HC directs AIIMS to set up panel on cause of an Indian's death in Maldives in 2016