Vipul Group launches online healthcare platform H3U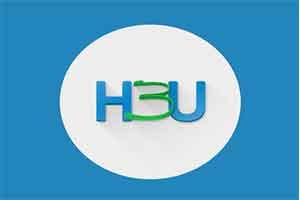 New Delhi: Launching first of it's kind healthcare platform, Vipul Group launched H3U, an online healthcare platform in India, that promises to connect and unite patients and healthcare professionals, bringing forth timely access, resource optimization, and informed choices, under one umbrella.

Launched by Vitthal Beriwala, Director, H3U and Director, Vipul Group, the platform has already partnered with 10,000 providers spread over 500 locations. Speaking on the occasion, Beriwala said, "The platform will link up those in need with those who could assist, anytime and anywhere, by which precious time is optimized for all parties, and the benefits of early access to care is realized and that too on a single platform. After Skill India, Digital India, Swacch India, it is now time to get a Swasth India."

Added, Dhruv Kaushik, Vice President, H3U, "The website, www.h3u.com, is already live with initial set of services, would be fully integrated with all products and services within a month's time, making healthcare affordable, accessible and reliable for everyone. An aggregator of all medical and wellness services, H3U signifies Health and Care for You, promoting healthy habits and a healthy you."

Understanding that various stakeholders, have their unique needs and addressing their requirements, H3U will offer tailor-made services like Health assessment, Health checks, Digital Health platform, Femme Connect, Child Health and care, Vaccination support, Home care services, Corporate Health care solutions, Aarambh ( A quit smoking program ) , dental care, Optha care, a MedHealth Card and member health record for its members.

Also present at the Corporate Launch last week, were dignitaries like Vaibhav Tiwar; COO Portea, Vivek Srivastava; CEO Health care at home and Sushila Shankar - National head, Nicotex (cipla), some of the leading partners H3U.

It will also offer unique solutions for corporate clients who wish to connect and unite their employees with panel clinics and hospitals to help improve workforce productivity, optimize health benefit cost, and automate HR processes coupled with data analytics for better management of staff.

All this with health cards, created for each employee with unique identification numbers that will give complete healthcare records of the employees, providing an overview of the staffs' health.