Indo-American Doctor Shot dead in Odessa, Texas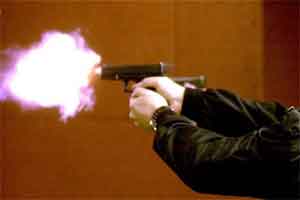 Renowned Physician, Doctor Suresh Gadasalli was shot dead by his business associate and friend at his " Healthy Heart Centre", in Texas. The accused Ayyasamy Thangam then commited suicide according to department of police Odessa, Texas



Dr Suresh Gadassil was famous for performing the world's first simultaneous hybrid revascularization in the year 2005. This he did by combining two major heart procedures coronary artery bypass and stent replacement, using a robotic system known as the Da Vinci Surgical System. He was also named "super doctor" by Texas Monthly Magazine in the year 2008.



Gadasalli was previously accused and investigated for violating federal law in structuring transactions to avoid reporting requirements. FBI began their investigation into the Healthy Heart Center in June of 2012.



According to court records, Gadasalli's case was closed on January 22, 2014.



Thangam was a patient of Gadassli's along with being a close family friend. The department of Police has been unable to identify the motive behind the alleged murder.