Irregularities in Election: HC stays West Bengal Medical Council poll process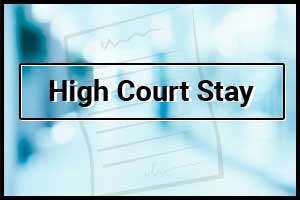 Kolkata: The Calcutta High Court stayed the election process of the West Bengal Medical Council (WBMC) till November over allegations of irregularities in sending ballot papers to voters and in the electoral rolls.
In the voting process, seven medical teachers at various medical colleges of the state were to be elected by 2,850 eligible voters and nine others from general medical practitioners by 49,800 eligible voters, a lawyer for WBMC Saibalendu Bhowmick said.
Justice Tapabrata Chakraborty stayed the election process and said the matter would be taken up for hearing again in November.
Baijayanti Baur and four other doctors moved a petition before the high court alleging irregularities in the electoral rolls and in the process of sending ballot papers to voters through postal service.
The filled in ballot papers of medical teachers were scheduled to be sent to the WBMC by August 20, while that for the doctors were to be sent by August 22, a lawyer for the medical council, Saibalendu Bhowmick said.
The petitioners claimed that there were severe malpractices in sending of ballot papers to voters by way of empty envelopes reaching the voters.
It was also alleged that names of people, who were not either medical teachers or doctors, appeared in the electoral rolls, while names of registered doctors went missing from the list.
The WBMC counsel told the court that it had received some complaints it and was looking into these.
The WBMC is an autonomous body constituted under the provisions of the Bengal Medical Act 1914 and governed by the rules and regulations framed under this act, according to its website.