IT Officials raid Karuna Medical College, seize Rs 70 lakhs unaccounted cash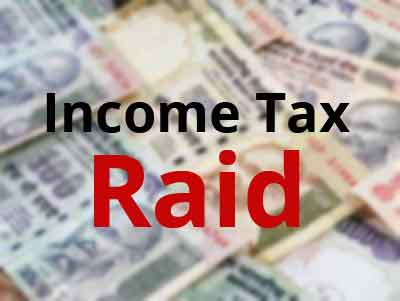 Kochi : In the course of a surprise raid conducted by the Income tax investigation unit in Kochi, the IT officials are reported to have recovered around Rs 70 lakhs of unaccounted cash from Karuna Medical College Trust in Pallakad.
The raid began on Friday night, and went on till Saturday afternoon, reports
Indian Express
. During the course of the raid, the officials seized a total of Rs 70 lakhs where Rs 50 lakhs were in the denomination of Rs 500 and Rs 1000 notes. The remaining Rs 20 lakhs were in the denomination of Rs 2000 notes.
The college authorities reportedly maintained that the money was accepted as donation for medical seats, according to t
he News Minute
. However, the officials from Ernakulam seized the money after the management failed to furnish necessary documents to prove the source of the cash. The officials raided the offices of all branches of the medical college and confiscated some documents.
"Till now the hospital management under the charitable trust named Safe Development Alms Trust could not give any explanation about the amount stocked at their office. A case has been registered against the trust. The currencies have been seized. Only once the related documents and proper explanation about the money is submitted, would the amount be released," an I-T official said. The said amount was recovered from the Trust office of the medical college
IE further reports that the IT officials, were closely keeping a watch on the activities of the trust even before the PM announced the demonetisation of Rs 500 and Rs 1000 notes.
"We had information about the funds received by the trust for some time. Since the proper income tax details were not provided, we knew that currencies would have been stuck with the trust after demonetisation move," said an I-T official
"Notice would be given to the trust members to appear before us and give explanation about the source of the money," the official added.