J&K to expand state health services; Appoint 400 doctors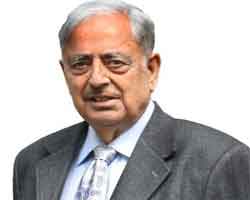 J&K to appoint 400 doctors and 4000 para-medic staff to beef up the state healthcare offerings, coinciding with the announcement of a new medical college opening in Anantnag district

The state of Jammu & Kashmir has drawn huge plans to expand its current status of manpower recruitment in Public healthcare infrastructure. The secretary health department, MK Bhandari, along with the honourable chief minister of J&K, Mufti Mohammad Syed, recently announced their plans to appoint 400 doctors, and 4,000 para medic staff in a span of next four months.

This announcement also coincides with the new of launching a new medical college in the Anantnag district. As confirmed by Bhandari to the media, the land has been identified for the site, and details shared with the authorities concerned on the matter. Bhandari further elaborated that the Anantnag District Hospital is fully equipped in terms of logistics and manpower and it will match the facilities extended in any district hospital in the state.

As further reported by PTI,

The Chief Minister directed the Health Department to complete modalities for taking over of Rehmat-e-Alam Hospital Trust at Anantnag so that it can be developed as a 50-bed hospital, which will ease pressure on the new 110-bed hospital.

Sayeed also asked the Health Department to make the Trauma Hospital at Bijbehara fully operational.

The chief minister also issued directions for preparing a 'Concept Plan' for establishing colleges of skill development, physiotherapy-cum rehabilitation, nursing training and emergency medical services at the South Campus.

"The University should coordinate with Health and Medical Education (H&ME) Department and prepare a Concept Plan so that new courses are started at an earliest," Sayeed said while directing Vice Chancellor Khursheed Andrabi to make South Campus an advanced centre of higher education.

The CM was briefed that around 400 students are undergoing studies in South Campus for which 24 senior faculty members have been permanently positioned.