Confusion at Work: Two doctors Suspended for preparing Death certificate of a living woman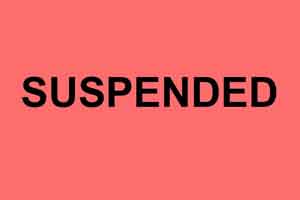 While shifting her from the swine flu ward to the ICU, one of the junior doctors prepared a death report, confusing the file of a dead patient with her papers. He did not know Hindi which added to the mix-up- A senior official at Netaji Subhash Chandra Bose Medical College Hospital
Jabalpur: Two doctors associated with Netaji Subhash Chandra Bose Medical College Hospital in the city have been suspended by the administration for allegedly preparing a death certificate of a 60 years old alive woman brought to the hospital.
The senior citizen was brought to the said hospital on suspicion that she was suffering from swine flu. She was admitted in the Swine Flu ward where she was being treated.
Read Also: Fake Death Certificates for Rs 2000: Two doctors arrested under IPC section 420
According to media report, the doctors handed over the death certificate of the lady to her family members. When her kin went close to her body, it was found that the body was showing some movement. They immediately informed the doctors in this regard. The family alleged that the doctors snatched the death certificate and destroyed it. She was later shifted to the ICU where her treatment is being carried out,  reports the
Bhaskar
.
A senior official of the hospital informed the PTI that the experts 'while shifting her from the swine flu ward to the ICU, one of the junior doctors prepared a death report, confusing the file of a dead patient with her papers'.
He did not know Hindi which added to the mix-up, the official further added.
The family informed the administration about the entire matter after which a preliminary inquiry was conducted. The inquiry led to the suspension of two doctors including the junior doctor.
Read Also:
Hospitals cannot handover dead body without valid Death Certificate: Odisha Govt