Jailtime for attacking medical staff: HP Assembly introduces Amendment Bill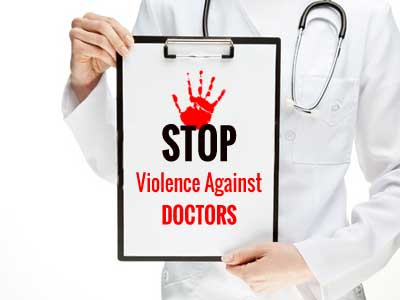 A bill which aims to imprison and impose a fine on anyone who indulges in violence against medical service persons or damage property of medical institutes was introduced in Himachal Pradesh Assembly.
Health Minister Kaul Singh introduced the Himachal Pradesh Medicare Service Persons and Medicare Service Institutions (Prevention of Violence and Damage to Property) Amendment Bill 2017.
Under the amended provisions, any act of violence against a medical service person or damage to property of medical care institution would be punishable with imprisonment upto one year and fine of Rs 5,000 if the person is found guilty by Court.
In view of the increased incidences of violence against medical officers on duty, the amendments provide for making the offences under the Act, cognizable and non-bailable.
In case of damage to property, the culprit would also be liable to pay compensation as determined by the court in the judgement.
On March 22, nearly 40,000 doctors in Maharashtra had gone on strike in support of their colleagues agitating over frequent attacks and the lack of security in the government hospitals.
The strike was triggered after attack on a resident doctor at Dhule in that state on March 14.
The doctors had later resumed work after five days following assurance from government that adequate steps will be taken to ensure their safety while on duty.