Jharkhand ranks lowest in achieving a stable maternal mortality ratio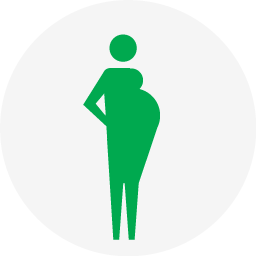 Amidst the recent flare in the national media set up by the government setting new targets to achieve a stable maternal mortality ratio in India, the WHO has stated that the maternal health facilities and conditions in Jharkhand are still abysmal.

This Indian eastern state has a long way to go to end preventable maternal and infant deaths, as implied by the WHO.

As further statistically and factually reported by IANS, since its birth in March 2000, Jharkhand has seen its maternal mortality ratio (MMR), or maternal deaths per 100,000 live births, improve from 261 in 2007-09 to 219 in 2011-12 due to improved access to healthcare. But this is 41 points higher than the national MMR average of 178 in 2011-12, worse than Myanmar and Nepal and about the same as Laos and Papua and New Guinea, according to WHO data.

Jharkhand does not fare well on any of the nine key indicators including government schemes, such as the Janani Suraksha Yojana (Mothers' Protection Programme). The JSY is fully sponsored by the central government and provides cash incentives, including out-of-pocket expenditure incurred by pregnant women: Rs 1,400 for rural women and Rs 1,000 for urban women. Jharkhand has the lowest ante-natal care coverage with only 60 percent of women receiving such facilities. Compare that to Bihar with 85.4 percent and Chhattisgarh with 91.8 percent.

Mothers who opted for institutional deliveries in Jharkhand were also low at 23.6 percent, compared to 39.5 percent and 29.2 percent in Bihar and Chhattisgarh, respectively. The women who do use state-run health institutions receive poor quality care. Seen from the view of those who provide healthcare, they work at substandard facilities and there are too few of them. The quality of healthcare is an important draw for women in remote, rural areas. If infrastructure is crumbling, centres lack medical staff and patients must pay out of their pockets-apart from being treated badly-they are unlikely to use institutions.

The idea behind the JSY is to encourage women to deliver babies at health facilities by making these services free and available, especially in rural areas. Of Jharkhand's 24 districts, there is a significant urban bias among the bottom five districts, based on maternal-health indicators. In general, mothers in urban areas received better maternal care in Jharkhand, including facilities under JSY, emphasising the point that poor facilities attract fewer women.