Jharkhand to emphasise on rare health diseases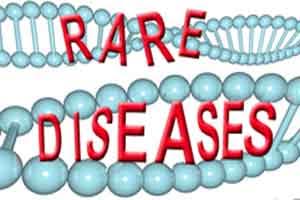 The Jharkhand Health secretary K Vidyasagar recently presented a one-year review of the state health department, while also discussing some key issues ahead.It was announced in a press conference that the health department will now lay focus to include rare health diseases as a part of the state run health schemes.

The department arrived at this decision in the backdrop of the recent case of a 22-month-old girl from Bokaro suffering from Willi Syndrome, which resulted in an abnormal weight gain (24kg). In another case, the health department is also treating a man affected by Japanese Encephalitis, who has developed an incurable neurological disorder.

As implied in a press statement and reported by TOI, Vidyasagar has stated that state government is focused to increase coverage of its recently launched 'Mukhayamantri Gambhir Bimaari Upchaar Yojana', in order to extend its benefits to patients suffering from rare health diseases or syndromes.

The secretary envisages a larger support from the state health departments for BPL patients suffering from rare syndromes. Financial assistance of up to Rs 4 lakh will be given to such patients, or other families with an annual income of Rs 72,000. This financial aid comes from a shift in budget allocated earlier to treat cancer and kidney replacement. The funds under the scheme will now be diverted, and tweaked to accommodate patients with rare diseases.

"Diseases which cannot be cured completely have to be managed. We will include coverage of these rare diseases under the scheme and ensure life-long subsidized treatment," Vidyasagar said. However, the department will not issue a separate order but make additions to the existing list of diseases covered under the scheme, which currently stands at 20.

Vidyasagar also said that the department is working towards ending the doctor shortage in various hospitals and health centres. Department data revealed that as many as 1,000 posts are still lying vacant against the total sanctioned posts of 2800, of which, the recruitment process is on to fill 300 posts.

Health minister Ramchandra Chandravanshi said the department will adopt a zero-tolerance policy on the issue of doctor absenteeism. The department said it has taken action against 86 truant doctors since April.

While discussing the future of All India Institute of Medical Sciences (AIIMS) in the state, the department said all data demanded by the ministry of health and family welfare have already been sent. "We hope AIIMS will be provisioned for in the next Union budget," Vidyasagar said.