APPLY NOW At Lady Hardinge Medical College Delhi for Senior Resident Post Vacancies, Details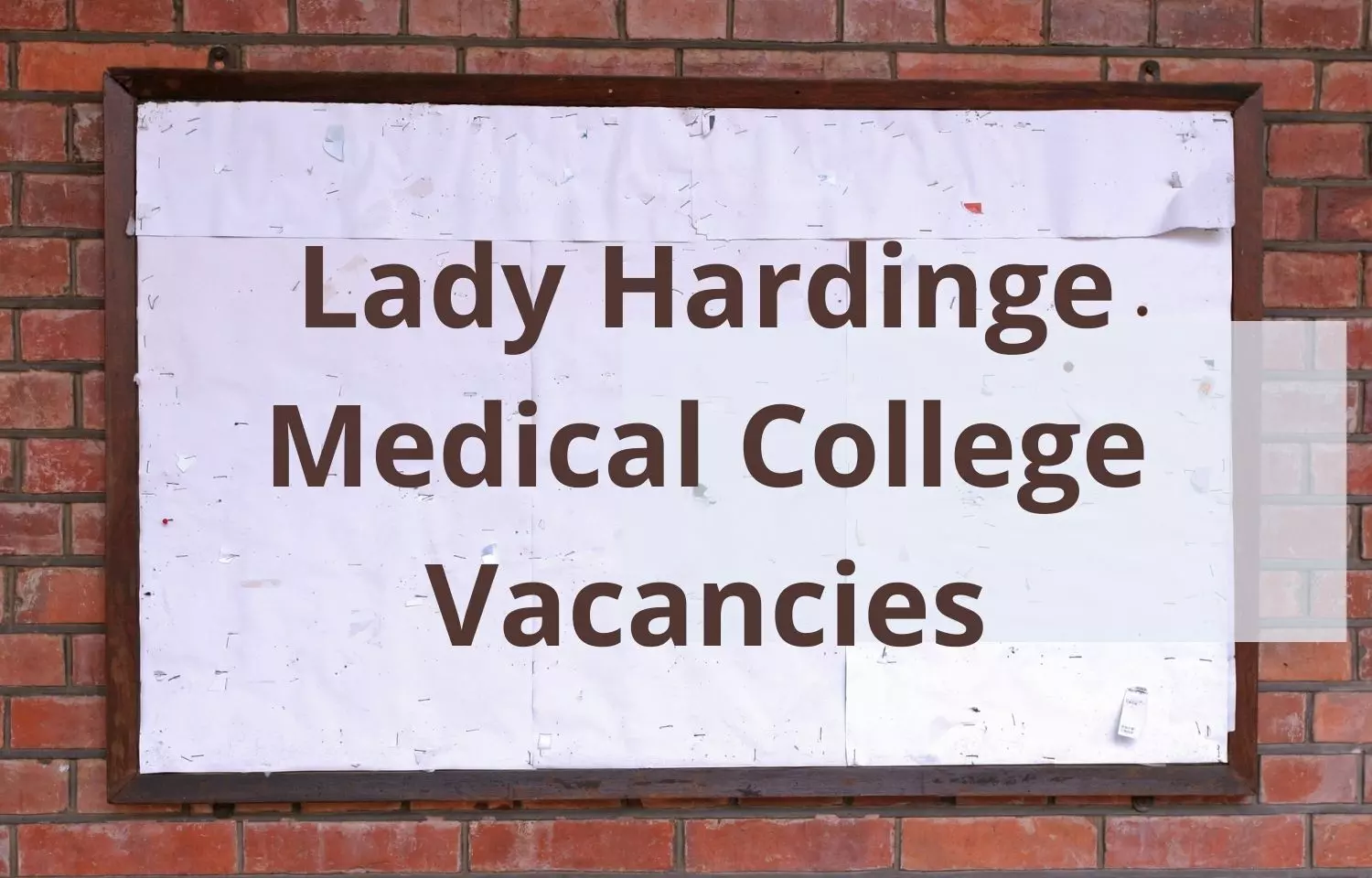 New Delhi: The Lady Hardinge Medical College (LHMC), New Delhi has released Vacancies for Senior Resident post on an Adhoc basis. The offer will be made on a FIRST COME FIRST SERVE basis subject to the completion of papers i.e. Experience, DMC registration etc.
LHMC, which is one of India's oldest and established medical colleges, is undergoing a major infrastructural change under the Comprehensive Redevelopment Project to meet the modern-day health needs of the patients and the educational needs of the students studying here. This Medical and Nursing College was the first Medical College to be built in Delhi soon after it became the capital on being shifted from Calcutta in 1912. The foundation stone of the college was laid on 17th March 1914 and the college started in 1916. During these many years, the college has produced thousands of medical graduates, postgraduates and nursing graduates and trained doctors who have contributed immensely to the field of medicine in the country and abroad.
LHMC Vacancy Details:
Total no of vacancies: 19
The vacancies are in the Department of- Anesthesia, Medicine, Neurology, Obstetrics & gynaecology, and Paediatric medicine.
The Last date for submission of the application is 20th January 2022.
Venue: Application must reach Deputy Director (Admn.), LHMC & Smt. S.K.Hospital through speed post or directly by hand in R & I Section, Administrative Block, Ground Floor, LHMC & Smt. S. K. Hospital, New Delhi.
For more details about Qualification, Age, and Pay Allowance and much more, click on the given link:
https://medicaljob.in/jobs.php?post_type=&job_tags=LHMC+vacancies&location=&job_sector=all
What are the General Instructions?
(i) All the columns in the application form must be filled properly and an incomplete application is liable to be rejected summarily.
(ii) the duly filled application in all respects should be submitted by the applicant before the interview board on the day of the interview.
(iii) The copies of all the required certificates duly self-attested by the applicant must be attached with the application. The candidates must bring their all original certificates at the time of joining for verification.
Note: Any discrepancy pertaining to the documents may invite cancellation of appointment beside as well as legal action under the relevant provisions of Indian Penal Code (IPC).
The enclosure as mentioned herein under is to be attached with the application(s):
a. Certificate in support of age (10th Certificate)
b. All MBBS/MD/MS/DNB/Diploma mark sheets (year wise).
c. Attempt certificate UG & PG both
d. Internship completion certificate
e. Degree of MBBS/MD/MS/DNB/Diploma
f. DMC Registration on PG/DNB, if applied for copy of the same
g. Identity proof viz. Adhaar Card., Voter ID Card, Driving license, Passport etc.
h. Caste/Community/Disability Certificate, if any
i. Experience certificate, if any.
j. Publications/Papers, if any

Also Read:Apply now with Haryana Health Department for 980 Vacancies of Medical Officer Post, Details