Johnson and Johnson Faulty Hip Implants: Health Ministry to see that Compensation is paid to patients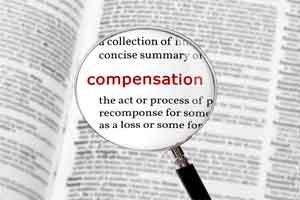 The panel set up by the health ministry had recommended a base amount of Rs 20 lakh as compensation to each patient who had received the faulty hip implant
New Delhi: Soon Indian patients who suffered from adverse effects with the "faulty" hip implants imported and sold by Johnson and Johnson in India before 2010 will be getting relief and compensation.
Medical Dialogues team had earlier reported that Compensation had been recommended by a panel set up by the health ministry, in order to provide relief to patients who received faulty hip implants from Johnson and Johnson seven years ago.
The panel, led by Dr Arun Kumar Agarwal, former dean of Maulana Azad Medical College, suggested a base amount of Rs 20 lakh each for all the patients who were received defective implants and had to be replaced with corrective surgery.
Read also: First: Health Ministry Panel wants JnJ to pay at least Rs 20 lakh to patients for faulty implants
The genesis of the case goes back to the year 2010 when a hip replacement device namely DePuy ASR was recalled over reports of metal poisoning and high failures due to the presence of toxic chromium, cobalt and a design flaw that filtered into the body, causing danger to lives. It was sold in India by DePuy International, a subsidiary of J&J.
4,500 patients in India had received this implant, and J&J is said to have reported over 100 serious adverse events to the Central Drugs Standard Control Organisation (CDSCO) between 2014 and 2017.
Business Standard reports that the first complaint was lodged in Maharashtra in 2011. The state's food and drug administration (FDA) took it up actively. An FIR was filed in 2014, naming DePuy Synthes, a subsidiary of Johnson & Johnson. But, the authorities could not push for compensation. The case went to the Bombay High Court. The court advised the FDA to continue with the inquiry, but nothing happened.
In February 2016, the panel was formed by the government to investigate the case as India has no specific legal provisions to pay compensation in such cases.
Following the recommendation of the expert committee to compensate the patients who had been administered with faulty hip implants, the health ministry is now reaching out to the states and asking them to form state-level committees that will evaluate claims made by patients with regard to disability and suffering caused by the implant.
It has been reported that the complaints will be process within two months after examining all physical and clinical findings to understand the extent of disability the patient has suffered due to the implant by the state committees and the report will be submitted to a central committee set up for this purpose that will examine the findings and decide how much patients would be compensated before directing J&J to pay the patients.
In order to track any patient suffering from the adverse reactions of these implants, the state committees have to reach out to hospitals as the government does not expect every affected patient to come forward on their own.
R K Vats, additional secretary in the health ministry told Mint, "The company is at fault and there is no doubt about it. They will have to pay compensation to those who suffered due to their faulty implant."
The company is yet to receive the expert committee's report and said it would be inappropriate for it to comment on the developments.
A company spokesperson told ET, "We would like to reiterate that we have furnished full facts and data available with us to the expert committee. It is important to note that a voluntary recall doesn't imply that the product is faulty nor does it imply that every patient who has received an ASR hip implant will necessarily have to undergo revision surgery. DePuy has maintained transparency and openness."