Judicial probe sought over involvement of Nadda in Rs 1000 cr scam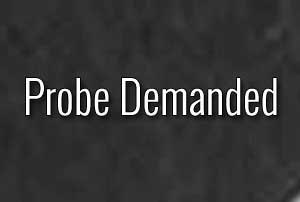 Thiruvananthapuram: Opposition leader in Kerala Assembly Ramesh Chennithala demanded a judicial probe into the role of Union Health Minister J P Nadda in the alleged Rs 1000 crore Medical College Scam.
Addressing a press conference here, the Opposition leader alleged that a few BJP leaders at the Centre and top officials of Medical Council of India (MCI) were instrumental in providing permission to 70 Medical Colleges in the country to start MBBS courses by accepting bribe to the tune of Rs 1,000 crore."The term of Lodha Committee appointed by the Supreme Court to end corruptions in MCI, ended on May 15.
All the 70 colleges got sanctions on May 18, before the appointment of a five-member committee which came into existence on July 18," he alleged.The Lodha Committee had also not received any report from the MCI over the inspection of colleges till its expiry date on May 15 leaving doubt over the manipulation of norms in providing sanctions to Medical Colleges, he added.