K J Somaiya Hospital and Research Centre launches new Super Speciality centre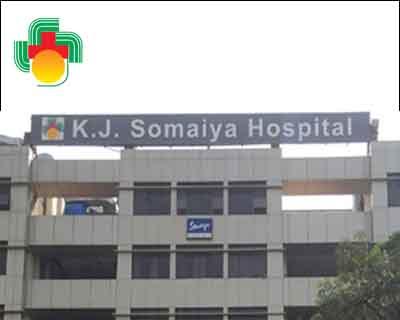 Mumbai: K J Somaiya Hospital, has recently launched a new Super Specialty Centre, to augment its healthcare services for patients. The centre is spread over a 50,000 sq.ft.area, encompasses state-of –the art operation theatres, a catheterisation laboratory, 77 ICU and in-patient beds, and patient waiting areas.

In the initial phase the Super Speciality Centre will focus on major specialities such Cardiology (angiography, angioplasty), Cardiac Surgery, Orthopaedics, Gynaecology, General and Laparoscopic Surgery.  The Hospital has progressive diagnostic services, including Pathology, Radiology (including CT Scan) and a Blood Bank.

The super-speciality hospital will cater to the unmet needs of the population in Central Mumbai as well as the central and eastern suburbs. This area is developing fast and has a huge residential population.

The total cost of the project is Rs.40 crore.

Dedicating the facility to the service of patients, Mr Samir Somaiya, President,  K J Somaiya Medical Trust said, "I am happy to see our hospital strengthening our commitment to bringing world class infrastructure and medical care to Mumbai, and the dedication of our doctors to meet the medical needs of the community through various stages of their life. This is one more step forward in bringing quality healthcare to the people and in further elevating the quality of healthcare in the region."

He further added, "It is an initiative driven by passion and a genuine desire to serve the community. We have responded to the people's need for quality Super- Speciality healthcare facilities in the heavily populated suburbs in central and eastern regions of Mumbai. We understand that the illness of one person, affects the whole family.  With this facility available, patients and their families, from the area will have access to best specialists and will not have to travel long distances for treatment, doctor consultation and follow up.