Karnataka: Dr Agarwal's Eye Hospital plans to expand with four new centres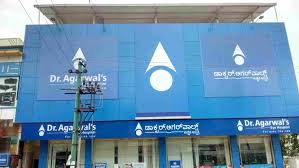 Bengaluru: In a mode to expand, Dr. Agarwal's eye Hospital, is expecting to add four more eye centres in different localities of the region. It recently launched its sixth fully equipped centre in the state.



Sharing their plans for the coming years, Dr. Adil Agarwal, CEO of Dr Agarwal's Eye Hospital told Deccan Herald, "Currently, we are planning to strengthen our presence across West Bengal and Karnataka, and are entering new markets such as Kerala and Maharashtra. In the next three years, we want to add around 55 centres in India and 15 overseas and make the total number of centres to 130."

"We have moved away from primary centres. Our focus is on building secondary and tertiary centres. At present, we have 10 tertiary centres and 60 secondary centres in the country," he added

"Our vision is to redefine the eye care delivery system in India. We aim to set up an eye hospital at every 5 km distance. In this regard, we are looking at adding seven tertiary centres and 40 secondary centres by the end of FY2017-18."

The Q2 results for the company recorded a total income as Rs 39.32 crore for the quarter ending 30th September, more than Rs 36.73 crore, which was recorded last year for the same quarter. For the fiscal year ending March 2016, the statistics were recorded as Rs. 137 crore.

Displaying the growth estimates of the Hospital in the market, Dr. Agarwal quoted, "We are growing at a healthy rate of around 25%. There are no pan-India players. The space is dominated by regional players."

Across the globe, the hospital has about 70 hospitals spread in India, Africa, East Asia and The Indian Ocean Region. The total number of its centres in Karnataka itself is 12, after the recent launch. It has six centres in Bengaluru and 15 centres in Africa.