Karnataka: Specialists quote Rs 5 lakh per month Salary to Work in Rural areas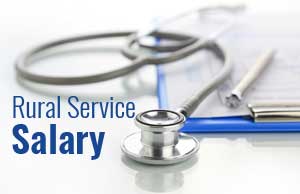 Karnataka: The move of the Karnataka state government inviting doctors to quote the price at which they are willing to work at rural areas, has drawn a massive response from the state doctors. It is reported that  2,883 applications have been received online against 1,212 vacancies that was advertised by the state government.
Medical Dialogues team had earlier reported that desperate to attract specialist doctors to work in government hospitals and clinics of the state, the Karnataka Health department had asked  the doctors to quote the salary package at which they are ready to serve in community health centres, taluk and district hospitals. Through its official website, the Karnataka Health department had  initiated a recruitment drive "Nimma quote, namma post",  whereby specialists could seek desired remuneration to work in rural ares through a system of online bidding
Read more at Medical Dialogues: At what Pay will you work in Rural areas? Govt asks Doctors in Karnataka
New Indian Express now reports that a whooping 2,883 applications have been received till now, and the applications are still open. Highest number of applications are for Anaesthetist posts at 519 and General Surgeons at 436. Salary bids range from Rs 60,000 to Rs 5 lakh.  The link is still active, and doctors can apply through the website www.karhfw.gov.in through a Google form link. One has to enclose the expected monthly emoluments in the application. Candidates can also call 104 Aarogya Sahayavani for information.
By Saturday, DCs heading the contract appointment committees will finalise performance-linked MoU with lowest quote," said Principal Health Secretary Shalini Rajneesh told New Indian Express.
Final selection will be based on both the lowest quote as well as performance. The health department has included around 15 parameters to evaluate the performance of medical practitioners.