Kerala: Doctors oppose Medical Council high fee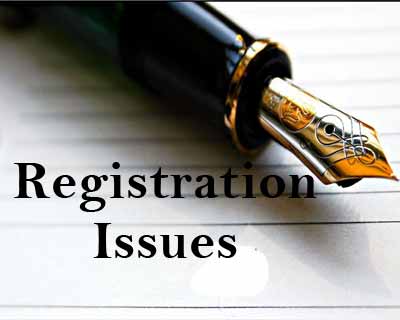 Thiruvananthapuram: An uneven jump in the registration/renewal fees under Travancore Cochin Medical Council (TCMC) seems to have created bone of contention between doctors and the council. It is reported that the state medical council is now charging Rs 10,000 for updating the register and issuing a new high security certificate of registration, that is, a holographic one
The registered Medical practitioners under the council have now shown outrage questioning how can the fee suddenly be hiked from   mere Rs 2,000 to Rs 10,000 in just 5 years duration.
The Travancore Cochin Medical Council, through its websites and notices in the newspaper has informed that all the registered members under the council will have to get their registration renewed in 5 years time.The final deadline for re-registration had been fixed as August 31, 2018 reports the Hindu. After the deadline, the council announced that doctors will have to pay Rs 10,000 including the holographic certificate as well as the late fee .
There were few medical practitioners who could not get their council registration renewed on time because of various reasons and now the registration fee hike has caused reluctance among doctors to get them the renewal.
"Many of us did not know about the deadline. Even if we crossed the deadline, charging a fee of ₹10,000 is a rip-off by the council," , a Thalassery-based clinician alleged, while speaking to the Hindu
Read Also: Kerala: Medical Council to make Aadhar Card details must for registration
The council justification seems to be lack of registration/renewal by the doctors in the state.  Dr Mohanan, a member of the TCMC, informed The Hindu that the council had decided on a late fee of Rs 10,000 past the final deadline, as many doctors still seemed not bothered about registration renewal. The council can remove the name of the medical practitioners who do not renew their registration with the medical council
"The TCMC does not have a clear idea of how many doctors are practising in the State now as even the names of deceased as well as those who left the State still figure in the register. Many doctors have chosen not to take the TCMC directive seriously and think that their registration is forever. The MCI had at one point insisted that registration of doctors be renewed every five years and that each doctor should have 30 hours of CME as credits. Kerala is yet to implement that provision," Dr. Mohanan added.
The holographic certificate also seems to be under question.
K.V. Babu, a doctor and public health activist told The Hindu, "According to the information received through RTI, the TCMC entered into a contract with C-DIT for printing the high security hologram certificate in 2009 and the cost of one such certificate works out to be 5.85. Issue of hologram certificates by universities or driving licences by the State are routine affairs now, for which additional charges are not levied. There is no rationale in the TCMC charging such a huge amount for something that costs less than 6."