Kerala medical council takes cognizance of misleading advertisements on allergy tests by diagnostic firm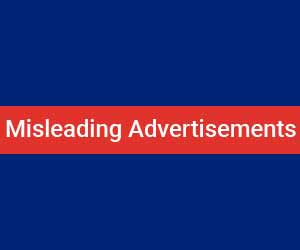 Thiruvananthapuram
: Taking serious cognizance of the medical ethics violation, the Travancore Cochin Medical Council (TCMC) is going to consider a case of "
misleading advertisement on allergy tests
" that have been making rounds on the local state media.
The advertisement published on the front page of newspapers by a diagnostic laboratory is alleged to have given an impression of some cure for allergies and asking people to get a wide range of allergy tests. It gave details on what allergies were and how those tests could identify allergens.
However, questioning the efficacy as well as justification of these tests, the state medical council of Kerala is now going to look into the matter
Misleading advertisements have been a long-standing issue in Kerala. Viewing this breach, the Kerala Medical Council had, in May, suspended the registration of an Ayurveda practitioner, who was under the scanner for publishing advertisements which claimed miracle and unscientific cures for various illnesses.
Read Also: Medical Council suspends Registration of Ayurveda Practitioner for publishing Miracle Cure Advertisements
Earlier, the Indian Medical Association Kerala had also warned doctors from featuring there photographs and details while advertising in the state.
Read Also: Violation of Medical Ethics: Doctors warned for getting featured in unethical advertisements in Kerala
Now, the issue of recent deceptive advertisement on allergy tests was brought to the notice to the state medical council which is now going to deliberate and hold a discussion on its technicality and ethics.
According to the medical council members, the whole idea of these tests is absurd as an allergy can take place at any time, thus, these tests having no clinical value at all.
The adverts gained the limelight after a debate ensued on social media since the last few days as an audio accompanying the visual of the advertisement made rounds.
Speaking on the issue, the Travancore Cochin Medical Council President Dr Rani Bhaskaran stated to The Hindu, "We do not have the mandate to regulate medical diagnostic centres, but there were also names of two doctors associated with the advertisement."
"As such, I am not aware of any controlling body on the advertisement of medical diagnostic centres. The Clinical Establishment Bill, which is under purview of the court, may have such clauses, perhaps," Dr Bhaskaran stated adding that this matter will be probed.
Dr Mohanan, Medical Council's Disciplinary Action Committee member and Dean of the Kerala University of Health and Sciences (KUHS), told 
The Hindu 
that the council would take up the issue with the Press Council of India and see whether it could act as a first checkpoint in restricting advertisements of such kind.
He added that the tests do not have a clinical value. It was when an allergy manifested and came up in a clinical examination that the tests became useful to identify the allergen, he said. Besides, allergies could come up at any point of time.