Kerala procures 50 doses of monoclonal antibody to combat Nipah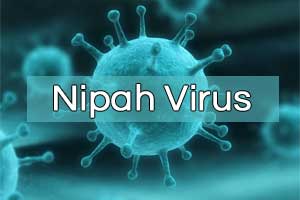 Kozhikode: With the help of Indian Council of Medical Research and World Health Organisation, the Kerala government has procured about 50 doses of a monoclonal antibody from Australia to combat Nipah virus, state Health minister K K Shylaja said today.
The antibody will be brought to the state soon, the minister told reporters here.
Speaking to the media after an all party meeting here, the minister said the situation, in the aftermath of the outbreak of the deadly virus, was under control.
It has not spread throughout the state, she said.
Measures have been taken to ensure the safety of the caregivers in hospital, she said, adding, steps have been taken to ensure that the virus does not spread to other areas.
The steps taken by the government to combat the virus were reviewed at the meeting.
Of the 32 samples sent for testing for the virus, all were found negative, health department sources said.
There are 14 confirmed cases of Nipah, of whom 11 have died and three, including a nursing student, are undergoing treatment.
Of the 11 deaths, eight are from Kozhikode and three from neighbouring Malappuram.
The minister said the state was preparing to develop its own anti-viral drug for Nipah with the help of ICMR and community medicine department of Thiruvananthapuram medical college.
Discussions in this regard have begun, she said.
Read Also: 
Nipah Virus High Alert: NCDC, AIIMS, IMA experts rush to Kozhikode