Kochi: Doctor wife arrested in case of unnatural death of Robotic Surgeon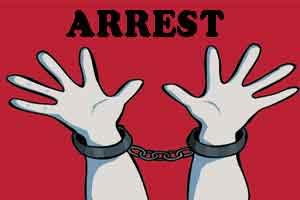 Kochi:
In the investigation into the matter of the mysterious death of a robotic surgeon recently, the local police have now arrested his doctor wife for allegedly being the reason behind the doctor's death.
The matter which led to the arrest concerns the death of robotic surgeon Dr. Bijalwan who was found dead in the hotel room, on September 12. A preliminary investigation pointed out to suicide by injecting a poisonous drug. TOI reports that Injection marks were found on his hand, prompting the police to register a case of unnatural death and begin a further probe.
Dr Bijalwan was associated with a prominent city hospital, working in its Department of Urology. His doctor wife, Dr Kapathi  also worked in the same hospital, adds the daily
Confirming the arrest Deputy Commissioner of police, J Himendranath informed
TOI
, "There were issues between the couple. The suicide letter and emails sent out by the deceased reveals blackmailing. Family members also support the story. The wife did not inform the police when her husband went missing. Neither did she come when the body was found, nor did she attend the funeral. Moreover, without any kind of provocation from the police, she approached for anticipatory bail. All these points to something fishy. The women created circumstances, which led to his death."
Police are also cross-checking their technological devices like mobile, laptops and the hard disks, in search of evidence that the couple was going through the issues that led to suicide.