Kolkata Doctor sentenced to life imprisonment, Rs 32 lakh fine for allegedly murdering his girlfriend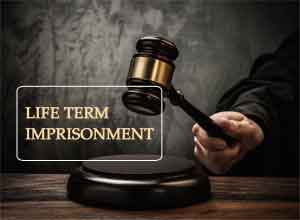 Jamshedpur: A Kolkata based doctor has been sentenced to life imprisonment by a local court after the bench held him guilty of allegedly murdering his girlfriend. The court also imposed a fine of Rs 32 lakh to the doctor.
The case goes back to the year 2017. According to UNI, the court of district judge found the doctor who was working as an operational manager for a private hospital in Jamshedpur; as the culprit. The doctor was earlier posted at B M Birla Hospital Kolkata.
It has been reported that the doctor had allegedly strangulated to death the girl in a city hotel in Jamshedpur on November 3, 2017 and later had packed her body in a trolley bag and dumped it on a road near the railway station. The body was recovered on November 4, 2017 by Bagbeda Police.
A total of 13 witnesses had been presented in this case in the court. On the other hand, the parents of the deceased had claimed that the doctor was allegedly pressuring their daughter for religious conversion.
Read Also: Doctor held guilty of sedating, raping 15 year old; sentenced to 10 year jail by POCSO court
After the court awarded the life imprisonment, the parents of the girl said that the man had taken away the sole strength of their lives and more harsh punishment should be awarded to him, reports UNI.
The postmortem report on its part had revealed that the girl had died due to suffocation and prior to that she was badly beaten as her body had contained various wound marks.
Medical Dialogues had earlier reported that 3 doctors of Meerut Medical College have been sentenced to life imprisonment after a local court held them guilty for murdering a 2nd-year MBBS student back in the year in 2004.
Read Also: Meerut Medical College: Three Doctors get life imprisonment for allegedly murdering 2nd-year MBBS student in 2004