Lack of ICU at Super Specialty Hospital in Srinagar costing patient lives, alleges DAK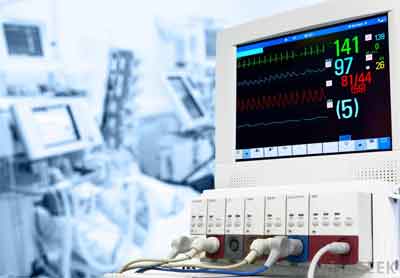 Srinagar:  Doctors Association Kashmir (DAK) on Monday expressed concern over lack of Intensive Care Unit (ICU) in Super Specialty Hospital at Shireen Bagh which runs under the administrative control of Government Medical College (GMC), Srinagar.
"Non-availability of ICU is costing lives of patients," DAK President Dr Nisar ul Hassan alleged in a statement issued here on Monday.
Read Also: Private hospitals in Kashmir run by govt doctors, alleges DAK
He said it beats logic that a hospital with advanced surgical and medical departments is without an ICU. "A 10-bedded ICU is already constructed in the hospital, but is non-functional due to lack of staff," he added.
Dr Hassan said ICU is life-saving for sick and wounded as it provides critical care for patients with severe or life-threatening illnesses and injuries who require constant care from life-support equipment like ventilators.
Read Also: DAK seeks free diagnostic tests at govt hospitals in J&K
He said it is recommended that 20 per cent of the total beds in a tertiary care hospital should be ICU beds and more for overflow besides hospitals should have dedicated ICU beds for disasters.
Dr Hassan said how fast intensive care is given to trauma patients determine whether they survive or not. But, he said, "We see them dying for want of critical care."
He said lack of ICU beds is turning into a nightmare with critically ill patients being forced to stay in general wards.
"Patients succumbing to easily preventable deaths is so sickening that one is left scratching the head for answers.
Many vulnerable patients who need monitoring in ICU after operation dies for want of critical care," he said.
Read Also: Patients dissatisfied with hospital care in Kashmir, alleges DAK
He further said even major operations like cancer and cardiac surgeries are put off due to non-availability of critical care beds. "The most important place for an elderly with pneumonia or a stroke is the ICU- but they are put in general wards, putting their lives at serious risk," he alleged.