Lack of medical facilities in Nashik hospital claim 55 lives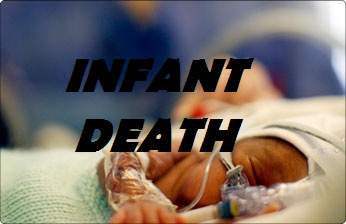 Nashik: In yet another tragic incident, at least 55 infants died last month in a Nashik district hospital due to lack of ventilators and oxygen cylinders.
"In the month of August we have had 55 deaths, the main reason is that we have no ventilators. We got sanction for 21 beds, new maternal wing, but the problem is that we need to cut a tree and have not got permission till now," Dr. G M Hole told ANI.
In last five months, around 187 kids have lost their life due to lack of health facilities.
Following the Uttar Pradesh's Gorakhpur incident that took lives of more than 70 children at BRD Medical College, at least 49 children have also died in Farrukhabad in last one month.
Read also: 
Gorakhpur tragedy: Death toll touches 415 since Aug at BRD Medical College
Similarly, forty-nine infants had died in a month in the Farrukhabad district hospital, most of them from "perinatal asphyxia", a condition in which the child cannot breathe properly, officials informed.
In a virtual replay of the tragedy in Gorakhpur, where 30 children died in two days in a state-run hospital last month, parents of many of the children in Farrukhabad told officials there was a delay in providing oxygen and medicines.
Read also: 
Another BRD Tragedy: 49 infants die in Farrukhabad hospital, DM, CMO Shifted
Read also:
 Now, report of 90 infants deaths in Rajasthan Hospital: 3 doctors suspended, five shunted out